Sony just released the Vision-S concept car.
The newest electric car may come from a not-so-familiar and unexpected name in the industry. Sony has built a car who calls it Sony Vision-S.
From the outside the car looks like a luxury transport vehicle with four large doors, four seats and a tall ceiling.
Towards the front, the car received design notes from Porsche. The Sony Vision-S is all built on an electric platform.
Has two electric motors for each axle, Sony says the car goes from 0-100km/h in 4.8 seconds and at top speed of 239km/h.
The car comes with a network of sensors that create a 360-degree view of the car and its surroundings. CMOS images provide high sensitivity while Lider technology measures distances and creates a map of the environment.
The sensors end up not only on the outside but also on the interior where Time-of-Flight technology identifies people and objects on the inside while also creating the ability to control the car with gestures.
The cabin has a minimalist design dominated by digital instruments which is taking up more space in modern cars.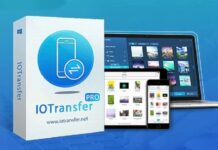 The multimedia content management system of iPhone and iPad is not impeccable, and the management of photos, videos, music and other elements through iTunes...