If you are tired of sites that require you to pay to read articles, then you are lucky. We have tested and it works with at least some media that previously did not allow visitors to "Incognito" mode.
The sites will not be liked at all. Most of them know that people use Incognito to avoid "Paywall" and by requiring visitors to sign up to read articles, they easily track visitors for free.
Now you either have to find another way to detect Incognito, or accept that these users will go untouched in the future.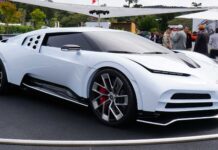 Bugatti Centodieci is the most powerful French-made SuperCar, surpassing the Chiron with 1,600 horsepower. But it's not just the power of the $8.9 million price...