The influx of established groups in the stationery market has altered the outline of the segment that provides a plethora of opportunities for expansion and growth plans. In today's stationery outlets, high-end pens have turned out to be the most sold products. In fact, when it comes to Cross, Tommy Hilfiger, Lamy, and Waterman pens, the buyers are ever ready to make a purchase, says the Manager of Crossword 'Sivaram Balakrishnan'.
Unlike the earlier times when the stationery outlets were only about shelves comprising a set of course books, some common writing tools, staplers, and glues, today's stationery retailing features a wide variety of pens, notebooks, colours, drawing instruments, and the list goes on. Not only do the stores have modified but the demands of the customers have also raised.
Today's parents do not think twice before buying high-quality writing tools to their children. No matter what does it cost, if their stubborn kid needs it, they'll not mind paying extra money.
Although the stationery sector is diversifying in India, some famous competitors that keep on integrating new aspects to paper and pen sales are still dominating the Indian stationery market. These outlets have turned into a one-stop platform to seek all sorts of stationery items including some creative gift articles. Today, you can observe a drastic change in the placement of pen and diaries i.e. the products that were earlier found in the billing counters are now found in the huge 3000sq.ft racks specially designed for storing a variety of diaries and diverse types of pens.
Customers to be more product-conscious
Prior to buying a stationery item, customers today are no more interested in bargaining the cost. Unlike the previous era when the price was the major priority, today's buyers are no more price-conscious. They just want a quality product. As per the manufacturing view, this sector isn't yet declared to be organized still you can find an array of brands in the sector that have gone to a national level.
Some amazing brands such as Staples and Office Depot introduced by Future Group and Reliance Retail are making it easy for the customers and office goers to accomplish their day-to-day writing work with ease. Shailesh Karwa together with Dalmia has set up a Business-to-Business office supplies organization known as Officeedge. In 2007, the firm became one of the major parts of a collaboration of Staples and Pantaloons and is now termed as Staples Future.
Targeting the medium and small offices, these stationery retail stores supply office consumables, office stationery, IT accessories, design and printing services, office furniture, pantry supplies, and a lot more.
Recently, the office and industrial sectors purchase the listed-items from multiple stores; however, with the onset of the Office Depot, they could assemble the entire office-based products under a single roof.
The strategy of this Bangalore-based startup is to establish any least 100 stationery stores across all the towns and districts in the country within the period of five years.
neOadviser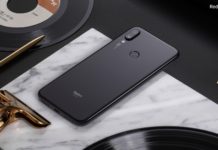 Despite this premium specific, it is a product under the brand name Redmi called Redmi Note 7.As for the design, it looks very similar...