Common Accidents in the Logistics Industry: Explained
Now more than ever, people have come to rely on numerous businesses to move products from one part of the supply chain to the next, and consumers are hyper-concerned about delivery times. There are lots of reasons why this is happening – Amazon is partly to blame, but so is the fact that we are still living through a pandemic and it's just easier to rely on things being delivered in a timely manner. Of course, this has all put a tremendous strain on the logistics industry overall, and the fact that different accidents are bound to occur hasn't helped. If you're an industry professional and wondering about the different ways in which you can protect your organization from the inevitable occasional problems, here are a few things to be on the lookout for.
Slips and Falls
Warehouses are notoriously busy, and they're not exactly cozy places for workers. So, it's no surprise that slips and falls tend to occur with regularity and are the biggest accidents that managers contend with. For this reason, having proper safety protocols in place is extremely important. Workers should help maintain clear and organized work areas free of clutter to help prevent these accidents. Spills should be cleaned right away, and strong lighting is a must – dark places are hazardous for most kinds of work, especially those that entail having to lift heavy boxes, so don't take the risk.
Vehicle Crashes
Whether we're talking about delivery vehicles or the forklifts used onsite, vehicle crashes are a common side effect of working in the logistics industry. Even the most experienced operator will have a bad day, and FedEx truck accident claims can happen when you least expect them, or when you're in the biggest hurry. Proper training is crucial, not just with manning the vehicle but also when dealing with industry-specific hazards. Training is a necessary evil when it comes to reducing the risk of injury or death while on the job, and employers are in charge of ensuring that vehicles are checked prior to use so that faulty components are dealt with early on.
Pallet Racks Collapsing
This is perhaps an entirely predictable scenario, but pallet racks collapse with more regularity in a warehouse than one would expect. There is an art to storing materials safely and in an organized manner, and one careless move can cost a business a ton of money. A collapse is pretty dangerous, especially if it happens from a high level, and consists of weighty materials. Although, even smaller items can be fatal if they fall from a tremendous height, so you should definitely be careful. It is important to implement a safety program of sorts when it comes to inspecting and storing pallet racks, to help prevent the costly loss of inventory. Workers should know how to pile material in a safe way on a pallet, and it should be treated as an integral part of training, as opposed to something people will naturally pick up on.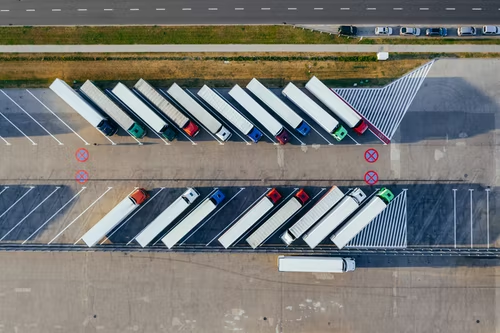 In the logistics industry, there are all sorts of potential hazards and accidents that can come up if people aren't careful. These hazards should be identified and addressed, and no issue should be considered too small or inconsequential since it could lead to injury or massive financial costs. Feel free to refer to this guide when training your staff.