If you don't sleep, you might as well finish it
If you have a weekend you didn't look forward to, then now you have a reason, as you have a meeting with a sarcastic Greek mercenary and his best friend, a bird. Everyone can get Assassin's Creed Odyssey between March 19-22.
[td_block_ad_box spot_id="custom_ad_2″]
Aside from its completion on Sunday, there seems to be no other limitation. You'll get access to the full mainstream game, which is absolutely great, and if you don't end up stack in it, then blame Ubisoft, because they made a bad game.
Odyssey is the biggest departure from the origin of the series so far, starting a new life as a full RPG. With a myriad of quests, mountains to loot and some great screenshots, it will definitely keep you busy for a few days. There's a lot to do, really, and that's why it took us over 150 hours, including DLC, to finish it, but you can finish the main quest much sooner.
If you like discovering the whole Greek world like Alexios or Kassandra, you can start pre-loading the game now, as it's great, so you better start early.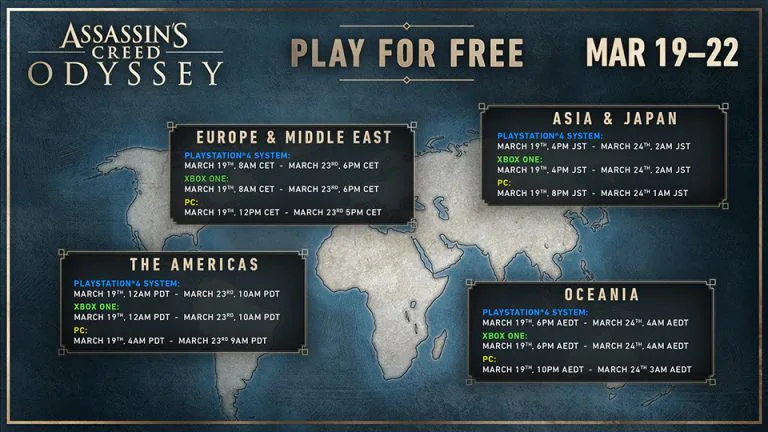 [td_block_11 category_id="3″ limit="1″ td_filter_default_txt="" tdc_css=""][td_block_ad_box spot_id="custom_ad_3″ tdc_css=""]