Black Shark 3 Pro may crash Samsung Galaxy S20 Ultra
Black Shark smartphone gaming maker, a sub-brand of Xiaomi gaming phones, has unveiled Black Shark 3 and Black Shark 3 Pro. Two premium devices, which may have what it takes to challenge the Samsung Galaxy S20 Ultra, especially with the Black Shark 3 Pro.
[td_block_ad_box spot_id="custom_ad_2″]
These powerful phones have a Qualcomm Snapdragon 865 (same chip as Samsung's Galaxy S20 Utra) and both handsets also support 5G.
The Black Shark 3 comes with 8 GB of RAM, while the Pro comes equipped with 16 GB. The phone also features a large 64MP main camera, with a 13MP ultra-wide lens and a 5MP sensor. Not quite a rival to the mainstream Samsung Galaxy S20 Ultra lenses, nor is the refresh rate the Black Shark has at 90Hz, while the S20 Ultra has 120Hz.
However, the sporty Black Shark Pro also has a 7.1 1440p display, "even bigger than the impressive S20 Ultra 6.9 screen". While the Black Shark 3 offers a 6.67 in FHD+ screen and both run at 90 Hz.
A magnetic charger, combined with state-of-the-art 65W wireless charging technology can charge at 50% in 12 minutes both phones and fully charge that in 38 minutes, ensures that you simply snap the charger to the back of the phone and continue playing with minimal interruptions. As for the battery capacities, Black Shark 3 packs 4720 mAh while Black Shark 3 Pro an 5000 mAh batteries.
Black Shark 3, Black Shark 3 Pro Prices and Availability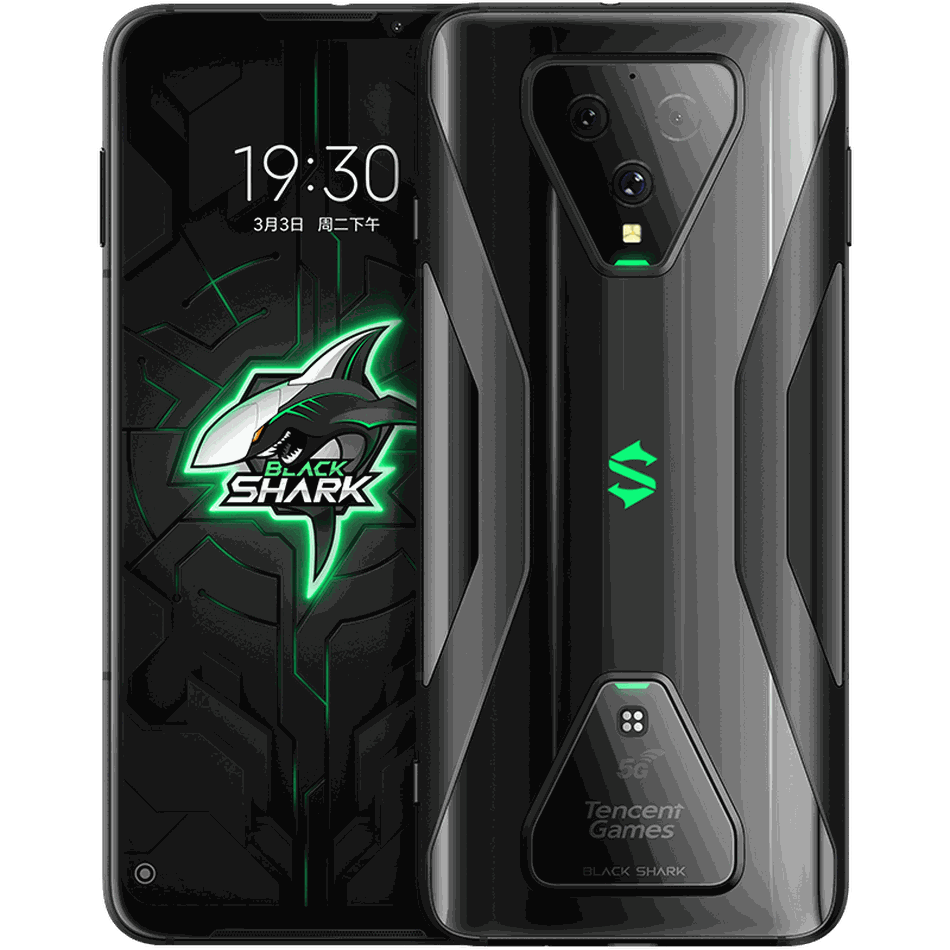 At the moment, phones have just been released in China, but hopefully the phones will eventually ship to international markets. 
The best part?
Black Shark 3 Pro currently costs around $670. Compared to the great price of the Samsung Galaxy S20 Ultra ($1,399), this is simply stunning value. The Black Shark 3 starts at $500.
Black Shark 3, Black Shark 3 Pro Key SPECS
| | Black Shark 3 | Black Shark 3 Pro |
| --- | --- | --- |
| Display | 6.67-inch | 7.10-inch |
| Rear Camera | 64-megapixel + 13-megapixel + 5-megapixel | 64-megapixel + 13-megapixel + 5-megapixel |
| Battery Capacity | 4720mAh | 5000mAh |
| Processor | Qualcomm Snapdragon 865 | 2.84GHz octa-core |
| RAM | 8GB | 16GB |
| OS | Android 10 | Android 10 |
| Front Camera | 20-megapixel | 20-megapixel |
| Storage | 128GB | 256GB |
| Resolution | 1080x2400 pixels | 1440x3120 pixels |
[td_block_11 category_id="3″ limit="1″ td_filter_default_txt=""][td_block_ad_box spot_id="custom_ad_3″]