Planning To Sell NFTs? Here Are Some Helpful Tips
Whether you're an experienced trader, or someone looking for ways to make some extra cash on the side, selling your NFTs could be a great option. As with any sort of investment, there are many factors to consider before you jump into it headfirst. Below we cover some tips that will help you make a more informed decision about whether or not to sell your items in this way. 
Think About the Marketplace
People are only willing to buy NFTs if they can visit a place where they can be sold. This means you should either learn how to make your own marketplace or find one online that allows NFT sales. For example, jungle NFT is one such marketplace where creators and collectors can buy, sell, and trade their NFTs. You can set up your own wallet, build collections, and, besides uploading your own art, you can choose between a variety of methods to connect with interested buyers. On the other hand, marketplaces are not all passively waiting for you to make some sales. They typically charge a commission fee of 10% or more, so it's important to know how much you can generate from each sale before committing to the platform.
Promote Your NFT
You can't sell something if no one knows about it, which is why it is important to be proactive in promoting your NFT once you have put it up for sale. This includes taking high-quality photographs of the NFT and including as much relevant information as possible so potential buyers can learn as much as they can about the item. You should also consider attending art shows and events where your NFT will be able to attract a lot of attention because people are already gathering in one place to share their common interests. For example, you could attend Burning Man or Comic-Con! It's also a good idea to have a solid social media presence where you can post and share your NFT and other artistic endeavors. Be sure to create a dedicated account for your NFT, especially if it is part of a larger project like the Mystical Cats or CryptoKitties.
Make Sure You're Ready to Give Up Your NFT
The NFT is your property, and you can do whatever you want with it. However, it is important to only sell your NFT if you are ready to give up ownership over the item because that means you are letting go of any future earnings or potential revenue from selling related items in the future. You should also be prepared to give up any original files, project plans, artwork, or other related materials that will help interested buyers learn more about your NFT. This might not be the end of the world if you are giving up an NFT that is still in development, but what about one that has already been completed? This can mean serious trouble because most collectors will want to have the full rights to your work. Also, consider alternative uses for your NFTs before making a final decision. Can they be used for marketing purposes? Would they be able to help you land a job at an art show or event? Can you sell limited edition prints or even original paintings and put the money toward your next project?
Do Your Homework
If your living expenses depend on selling NFTs, then it might be wise to do some research first. It's important to look into the market conditions of NFTs before you get started. For example, popular NFTs are likely to have more buyers than less well-known ones so think about which one will work best for your needs. Also, consider the commission fees of each marketplace or platform you use. Some platforms might be more expensive than others, but they also have a larger selection of buyers to choose from. It's also a good idea to research how much NFTs typically go for and keep an eye out for trends in the market so you know what numbers to shoot for when trying to sell your NFT. If you set the price too low, there is a chance that someone will buy it and then try to resell it at a much higher cost in the future.
Have an Eye on Blockchains
It's also helpful to learn all you can about different blockchain platforms and how they handle NFT transactions. Some blockchains require deposits, which means you could end up losing money even if the transaction doesn't go through. You will need to do your homework before deciding where to list and sell NFTs and ensure that the blockchain supports the type of fee structure you would like to charge buyers. Make sure there are no other fees when listing NFTs on different blockchains because of some charge transaction fees, withdrawal fees, and even maintenance fees. Having said that, it's also important to check the history of the blockchain before committing to selling NFTs. There could be information about past scammers who have tried to snatch up unsuspecting buyers' assets.
Plan for an Unexpected Expense
Figuring out all of the potential costs associated with selling NFTs can be challenging because so many different blockchain platforms have their own transaction fees, exchange rates, and payment processing costs. You should do a thorough checkup of all potential expenses before committing to selling NFTs on a specific platform. Check whether the platform has any marketing or advertising options that might cost extra money. You might also want to take advantage of exchanger features so that you can accept payment in different cryptocurrencies, but remember that this will depend on which blockchain the NFT is stored on. It's also important to keep track of all costs associated with selling NFT including listing fees, withdrawal fees, and even taxes. This way, you won't get surprised by an unexpected expense after your NFT has sold.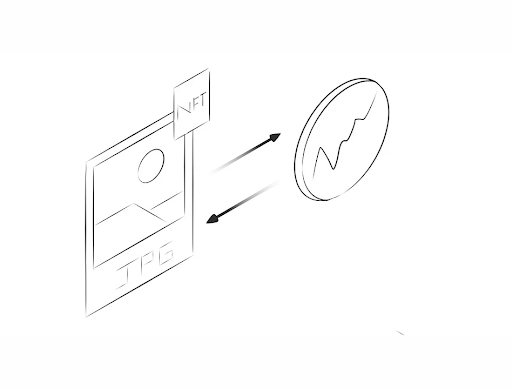 If you're thinking about selling your NFTs, it's important to do some research and planning before making a decision. You should take into account the potential fees associated with different blockchain platforms and how much they typically go for in the market. Blockchain technology is changing fast so be sure to keep up-to-date on all changes by doing thorough homework and staying informed about what other collectors are buying or selling online.