How To Protect Your Car Interior And Keep It Clean
If you're like most car owners, you want to keep your car's interior looking and smelling as good as new. It's not difficult to do if you follow a few simple steps. This article will discuss some of the best ways to protect your car's interior and keep it clean.
Use Car Mats
Never let dirty shoes directly touch your car. Getting some good mats will provide extra protection and ensure a cleaner car. You can find them at most auto stores and they come in a variety of designs, colors, and sizes to fit nearly any vehicle. Many have deep channels or grooves that will capture the dirt, mud, snow, and water your shoes track in so it never reaches your carpeting or upholstery. Some mats even have a raised edge around the perimeter to keep things contained. Look for something heavy-duty if you do a lot of off-roading or live in an area with harsh winters. In that case, all-weather mats made from thick rubber are ideal as they can take a beating and stand up to just about anything nature throws at them. 
Get Some Seat Covers 
Use some upholstery to keep your seats looking clean and new. You can find some seat covers that are easy to install and will give you the coverage that you need to keep your car's interior looking great. This is an inexpensive way to protect your investment and keep your car looking its best. Upholstery fabrics come in a variety of colors and patterns, so you can find something that will complement your car's interior. Choose a fabric that is durable and easy to clean. Look for a cover that has a warranty so you can be sure it will last. Installing seat covers is relatively easy. Most have Velcro closures or straps that go around the headrest. Some may require additional fasteners, but they should be included with the seat cover. Follow the manufacturer's instructions for installation.
Protect It From UV Rays
Finding the best way to keep your car clean, and protecting it from UV rays is one of the most important ways. The sun can damage and fade your car's upholstery, dash, and steering wheel. It can also make the plastic brittle and crack it. To protect your car's interior from the sun's harmful rays, invest in a good quality UV windshield cover. This will shield your car's interior from the sun while you're parked. You can also keep a sunshade on your windshield when you're driving to deflect some of the sunlight away from the cabin. Another way to protect your car's interior is to park in shady spots whenever possible. If you must park in direct sunlight, try to do so for shorter periods of time to minimize the damage.
Don't Use It To Store Items 
Don't use your car as a storage space for items you don't need. This will not only make it harder to keep your car clean, but it can also be a safety hazard. If you have items in your car that are not needed, take them out and put them in their proper place. This will help to declutter your car and make it easier to keep clean. Having a bunch of items inside it can cause not only visual clutter but can also make it difficult to find things when you need them. It can create a safety hazard if items are not properly secured and could fall on you or your passengers while driving. 
Set Rules For Everyone
You need to devise a set of rules that should apply to everybody sitting inside your car. These are the following:
No eating or drinking inside the car.

Wipe your feet before entering to avoid dirt and mud from being tracked in.

Throw away all trash before leaving the car.

No smoking inside the vehicle.

Covering up dirty clothes 
If you can stick to these simple rules, your car's interior will stay clean for much longer. You should also make sure to vacuum and shampoo your car regularly to maintain its cleanliness. By following these tips, you can enjoy a cleaner and more pleasant ride every time you get behind the wheel. 
Clean It Weekly 
You need to properly maintain and clean your car if you want it to last. Cleaning the interior of your car is important to keep it looking new, and it's also a great way to remove any dirt, dust, or debris that could damage the upholstery over time. You should aim to clean your car's interior at least once a week, and more often if you live in a dusty area or have pets. Don't be lazy. It's an easy job that only takes a few minutes, and it's definitely worth it in the long run.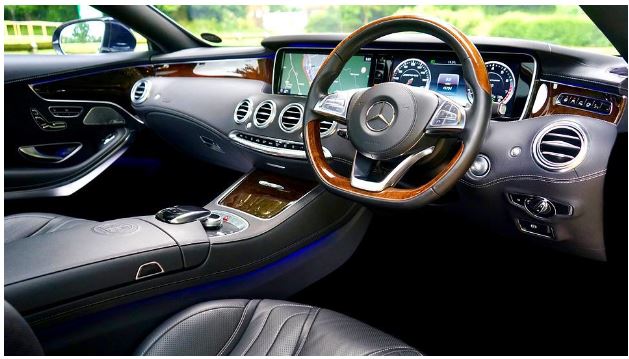 Keeping your car's interior clean and spotless is important so make sure to have some mats placed down and cover up the seats. Make sure to use UV ray protection during the summer and don't use the vehicle as a storage unit. Set rules for everyone entering your car and clean it frequently. It's going to look new for a long time!