[td_block_ad_box spot_id="custom_ad_2″]
Before you have a perfect homepage and imagine an ideal design, you should first get your website online. To do this, you need to purchase the domain and find the proper hosting services for the website.
In this post we will show you everything you need to know about the three most common types of hosting. Read on to find out which option is best for your needs and where to find reliable services to get your website online.
1. Shared Hosting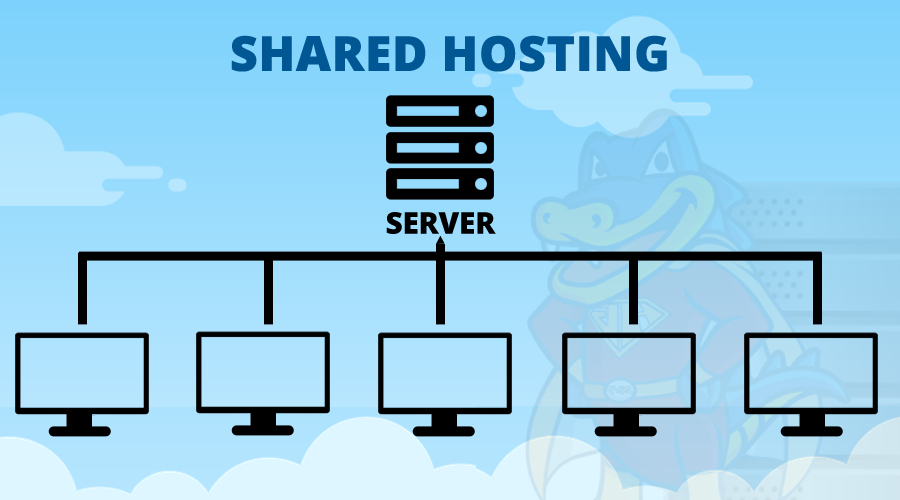 If your main focus is the limited budget – then consider "shared server hosting".
With shared hosting, you share the same server with other websites. This means that your website shares RAM, CPU and bandwidth with these other web sites.
The load of other pages on the server where your website hosts affects the time of uploading your website. For this reason, companies start with shared hosting and transfer to another plan when the traffic increased to their website.
One of the most common types of web server is known as a virtual private server, or short VPS.
> Check Out: VPS vs. Dedicated Server: When you should upgrade the hosting package?
The best way to describe this type of server is how to have your private apartment in a building with other residents. Your website will still share a physical server with other websites.
However, you will have your private server share – like the door of your apartment. So none other than you can have access to this virtual server. So, despite sharing the same hardware with other websites, each one gets its own separate resources from the server.
This way you will save some, as you do not rent the entire server for yourself. Your website will also have greater stability. A sudden surge of traffic to one of the other website's on the server will not leave your site offline.
[td_block_ad_box spot_id="custom_ad_5″ tdc_css=""]
Just as your website – and business in general – increases, you may want to switch to a dedicated web server.
As the name indicates, the dedicated server means that the physical server you are renting from the hosting company is for exclusive use only by you. You do not share the server with other websites, so if your website gets large amounts of traffic, a dedicated web server is something that you have to consider.
YES, the dedicated server is more expensive. But with the growth of the bill, you also increase the resources available and the level of control over these resources. However, if your website is still in the growth phase, the dedicated server may not be needed yet.
Which of These Alternatives to Server Hosting you will Choose?
We hope this post has helped you better understand the hosting server alternatives.
> Read Next: Say No to Bothering: Tips to Find Interesting Names for Web Sites
If you need a virtual private server, dedicated web hosting, or want to learn more about shared hosting, we are here to provide you with reliable info. Please lets us know your thoughts in the comment section below, follow us on twitter and facebook for more news and updates.
neOadviser
[td_block_11 category_id="3″ limit="1″ td_filter_default_txt=""][td_block_ad_box spot_id="custom_ad_3″]