Injury After a Car Crash: How Much Is the Settlement?
After a car crash, you may be feeling scared, overwhelmed, and confused. The settlement amount depends on various factors, including the severity of your injuries, damage to your vehicle, and whether the other driver was at fault. This article will discuss factors affecting your settlement and how to get the most out of it.
Understand What a Settlement Is
Understanding what a settlement is and how it works is critical in understanding how much you may receive after a car accident. A settlement is simply an agreement between two parties to resolve a dispute without going to trial. It is not an admission of guilt or liability on either party's part. A settlement allows you to get around going to court and having a judge or jury decide who is at fault and how much you should receive. Your settlement can be a lump sum payment or a structured arrangement.
How Much is the Settlement in a Car Crash Injury?
Most people involved in car accidents need a clearer understanding of how much their injuries are worth. An excellent reference would be consulting a personal injury lawyer working out of Detroit about how much a car crash injury is worth. Insurance companies oftentimes try to lowball accident victims and settle their claims for as little money as possible. As a result, many people end up accepting settlements far less than their case is worth. If you've been badly hurt in a car accident, you must understand how much your injuries are worth before you accept any settlement offers from the insurance company. Here are some things that you should take into account when trying to determine the value of your injuries:
The Severity of Your Injuries
In any personal injury claim, the severity of your injuries will play a big role in how much your case is worth. The more badly hurt you are, the more likely you'll be able to recover significant compensation for your losses. If you've been seriously hurt in a car accident, you could be facing months or even years of recovery time, along with expensive medical bills and lost income from being unable to work. In these cases, it's not uncommon for settlements to reach millions of dollars. On the other hand, if your injuries are relatively minor, your settlement is likely to be much smaller. Even still, if you've missed work or incurred health care costs because of the accident, you may be able to recover compensation for these losses. A capable car accident lawyer will help you assess the severity of your injuries and determine how much your claim is likely to be worth.
The Cause of the Accident
Another important determining factor of a car accident settlement value is who was at fault for the crash. If the other driver was certainly at fault, you'd have a much easier time recovering compensation than if you were partially to blame. In many states, even partially at fault for an accident, drivers can't recover any compensation for their injuries. In addition, some states have laws that limit the amount of compensation that can be recovered in certain types of accidents. For example, in some "no-fault" states, drivers can only recover compensation for their injuries if they meet a certain threshold, such as suffering a serious injury or incurring substantial medical bills.
The Insurance Policies Involved
The type and amount of insurance coverage that applies to your car accident will also affect the value of your settlement. If the other driver was uninsured or underinsured, you may be able to recover compensation through your own uninsured/underinsured motorist policy. In some cases, you may even be able to sue the other driver directly to collect damages. If the at-fault driver had adequate insurance coverage, you'll likely be able to recover compensation from their insurance company. However, it's important to remember that insurance companies are in business to make money, not to pay out claims. They may try to lowball you with an initial settlement offer that doesn't begin to cover your losses. An experienced car accident lawyer can help you negotiate with the insurance company to get the compensation you deserve.
Your Future Medical Expenses
Most people involved in a car accident suffer some kind of injury, whether minor or major. And while some injuries may heal quickly and with little medical intervention, others may require long-term treatment and care. This is why it is important to factor in your future medical expenses when calculating your personal injury settlement. Your future medical expenses can include the costs of immediate treatment after the accident and the projected costs of any long-term care that may be necessary. These costs can add up quickly if you need surgery, physical therapy, or other forms of specialized medical care. Additionally, if you cannot work or return to your job on a full-time basis because of your injuries, you will also need to factor in the loss of income.
Your Lost Wages
If you've been in a car accident and suffered an injury, you may wonder how much your settlement will be. Many factors go into calculating a settlement amount, including the severity of your injuries, the cost of your medical bills, and whether you missed any time from work. One important factor that is often overlooked is lost wages. Lost wages can have a significant impact on your overall settlement amount. If you were forced to miss work because of your injuries, you may be entitled to compensation for those lost wages. In addition, if your injuries have caused you to lose earning potential in the future, that loss can also be factored into your settlement. Lost wages are often one of the most significant components of a personal injury settlement. If you've been in a car accident, you must speak with an experienced personal injury attorney who can help you get the compensation you deserve.
How Can I Get the Most Out of My Settlement?
There are a few things you can do to make sure you get the most out of your settlement 
Hire an experienced attorney

: An experienced attorney will know how to negotiate with the insurance company to get you the best possible settlement. They will also be able to help you gather evidence to support your claim 

Keep track of your expenses

: Be sure to keep track of all of your expenses related to the car crash, including medical bills, repair bills, and lost wages. This will help you ensure that you are compensated for all of your losses 

Don't accept the first offer

: The insurance company will likely make you a low initial offer in hopes that you will accept it. Don't accept the first offer without talking to an attorney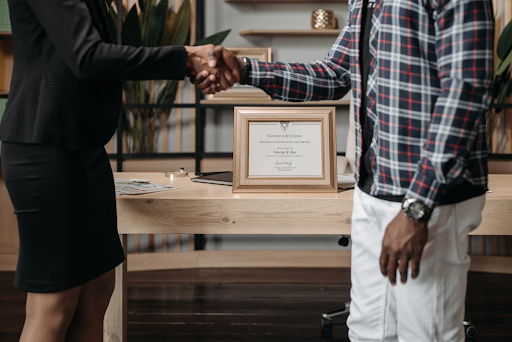 If you've been in a car crash, it's important to understand your rights and what you can do to get the most out of your settlement. By following the tips above, you can give yourself the best chance of getting a fair settlement.