If you think that the iPhone XS Max 1.499 is a little cheaper then we have some good news for you, because the Russian Caviar phone modifier has announced a limited version of the iPhone XS with a built-in clock on the back.
[td_block_ad_box spot_id="custom_ad_2″]
The exclusive smartphone is called the iPhone Tourbillon Caviar and falls under the company's 'Grand Complication' series.
It's the ideal way to show your love for traditional furniture, your great wealth and the 'fascinating' taste.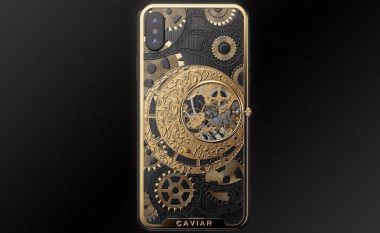 The front of the iPhone has remained largely untouched, but the back is completely redesigned with a design inspired by astronomy, using black and white PVD titanium and 24-karat gold.
Caviar is producing only 99 models of the iPhone XS and 99 models of the iPhone XS Max. Each will come with its unique engraved number and an authenticity certificate.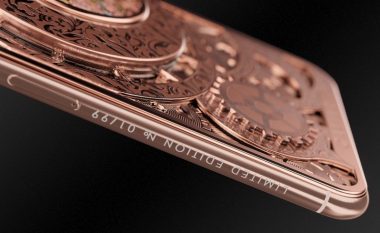 But how much will cost a Caviar iPhone Tourbillon
A 64GB iPhone XS will cost $8,350 and of course, you can choose 256GB or 512GB for a bit more money.
Prices for a XS XS Max start at $9,110.
Of course, this is a lot of money for a phone, but an hour "Swiss Tourbillon" usually costs more than £10,000.
[td_block_11 category_id="3″ limit="1″ td_filter_default_txt="" tdc_css=""][td_block_ad_box spot_id="custom_ad_3″ tdc_css=""]