Here are the latest Samsung Galaxy Note 20/Note20 Ultra stock and live wallpapers!
Samsung has officially launched they 2020 Flagship Note 20 models on August 5, the Samsung Galaxy Note 20 and Note 20 Ultra. New technology in memory, updated S Pen, more powerful processors, impressive screens, and fantastic cameras. Although we will have to wait a while until it hits the market on August 21st nothing prevents us from making the current smartphone get a bit of the taste of Unpacked as its original wallpapers are available now in (QHD+) along with the live (video) wallpapers. 
[td_block_ad_box spot_id="custom_ad_2″]
Download Samsung Galaxy Note 20/Note 20 Ultra (QHD+) stock and live wallpapers
Along with the new premium devices, we also get some fresh Wallpapers in full-resolution giving a new premium look to our smartphone. Below you can download Samsung Galaxy Note 20/Note 20 Ultra Wallpapers directly at your smartphone. The collection consist of 5 official stock wallpapers, 5 Dex wallpapers, and 5 drawable, and 5 video wallpapers. The Note 20 official stock wallpapers are available in QHD+ 3200 x 3200 resolution.
Here's the preview of the new Note 20 stock wallpapers: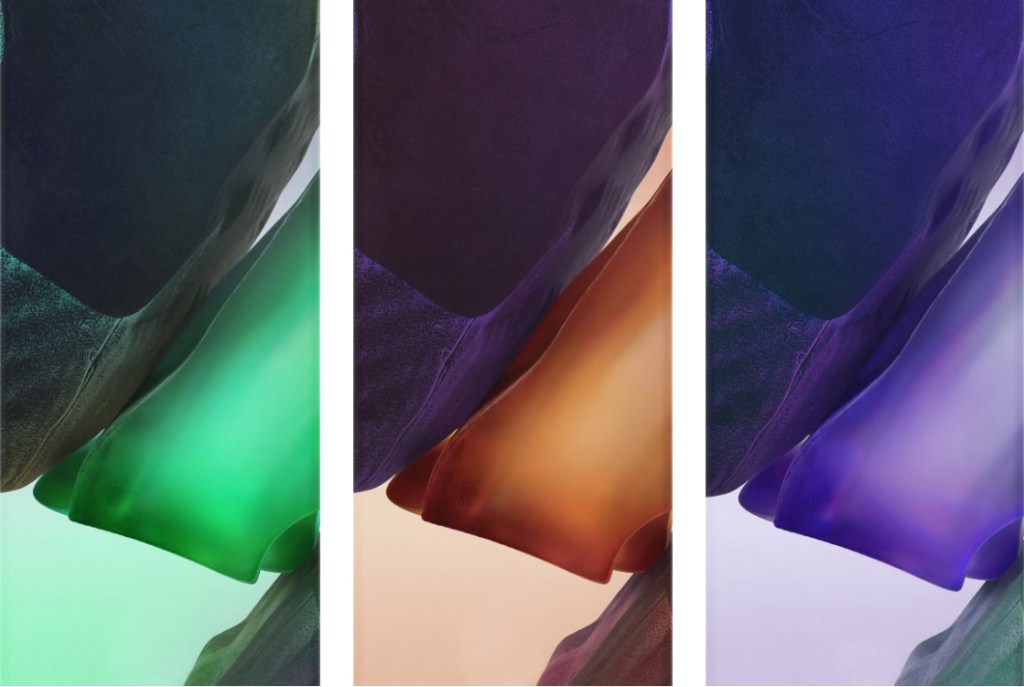 Samsung Galaxy Note 20/Note 20 Ultra stock Wallpapers
Once downloaded, go to the download folder and choose to set then as your look screen or home screen wallpaper.
Samsung Galaxy Note 20/Note 20 Ultra live(video) wallpapers
Below is the link to Google Drive that has a total of 4 live(video) wallpapers of Samsung Galaxy Note 20/Note 20 Ultra which you can set then as your lockscreen or homescreen wallpaper.
Steps to Apply Samsung Galaxy Note 20 Live Wallpapers:
First, download Video Live Wallpaper, a third-party app from Play Store
Next, open the app and select the live (video) wallpaper
Click the apply icon in the top-right corner.
Finally, tap on Set Wallpaper button.
That's it! Enjoy the new wallpapers. Let us know your thoughts about these new Note 20  wallpapers in the comments section below, follow us on Twitter and Facebook for more news and updates.
[td_block_11 category_id="3″ limit="1″ td_filter_default_txt="" tdc_css=""][td_block_ad_box spot_id="custom_ad_3″ tdc_css=""]