You'll Want to Do These 4 Things Before Your Golf Weekend Trip
Are you planning a golf weekend trip? Then it's time to get ready! Taking a golf vacation can be an exciting experience, but to make sure your trip goes as smoothly as possible, there are 4 important things you should do before you leave. From training to packing the right gear, here is what you need to do before your golf weekend trip.
Play Golf Simulations
One of the best ways to prepare for a golf weekend trip is to play golf simulations. Golf simulations allow you to practice your swing, accuracy, and course management without actually being on the green. There are various home golf simulators available on the market and virtual golf courses with real-life video simulations. Playing a few rounds of golf simulations before your trip can help you improve your skills and give you an edge on the course. When finding a golf simulator for your practice, make sure to choose one with accurate and realistic settings. Doing a few practice rounds is also beneficial for experienced players and beginners who are just starting out in the game. You do not want to remember your time on the golf course as a total disaster.
Pack the Right Gear
If you want to be ready for any situation while golfing, packing the right gear is essential. Make sure you have everything you need before leaving on your golf weekend trip. You'll need things like proper attire, hats, gloves, sun protection, and insect repellent. Additionally, ensure you have the right equipment, such as a set of clubs, golf balls, tees, and a bag. It is also important to bring along any extra items that may come in handy on the course, like rangefinders or GPS systems. For instance, if you plan to stay at the golf course resort, bring along items to keep yourself comfortable and entertained, such as books or music.
Get Coaching from Professionals
Getting coaching from professionals is also important before taking a golf weekend trip. Learning from an experienced instructor can help you understand the game better and improve your performance on the course. If you want to get some extra help with your technique, look for golf instructors in your area who offer private lessons or group sessions. You can also consider online lessons from certified professionals. Taking a few lessons before your golf weekend trip can give you the confidence and knowledge to perform better on the course.
Get Fit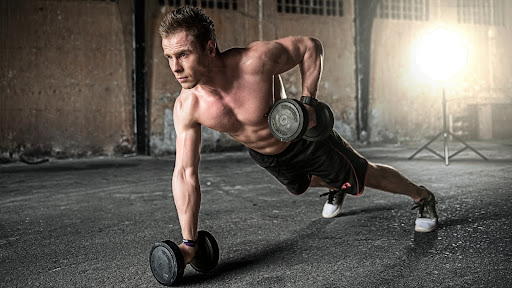 Lastly, you need to get fit before your golf weekend trip. It is important to maintain a healthy lifestyle, especially if you plan to play a lot of golf during your vacation. Exercising regularly and eating the right foods will help you stay in shape and enjoy your course time without any physical aches or exhaustion. Consider joining a gym or doing light exercises at home to stay in shape. You can also look for specialized fitness programs designed specifically for golfers. Preparing your body and mind before the golf weekend trip will help you make the most out of your vacation.
No matter what your golfing experience is, doing the four steps above will ensure your golf weekend trip goes as smoothly as possible. From playing simulations and getting professional coaching to packing the right gear and getting fit, these four essential things will help ensure that your vacation is a success. With enough preparation, you can have a fun and memorable golf weekend trip and make lasting memories with friends or family.