Increase Sales with Effective Lead Gen
If you are a small or new business, increasing sales and creating a client base can be overwhelming. It can be hard to know where and how to start marketing to future clients. Creating an effective lead generation is vital to bringing in and keeping new customers. These leads, if done correctly, can keep the customer happy and fulfilled, while generating sales for your business.
What is a Lead?
A lead is any potential client or customer who is interested in what you are selling. It can also refer to the data that could identify a potential client or customer. These leads can be generated by cold calling, networking, email marketing, advertising, and social media campaigns. These leads are typically sent to a salesperson to complete the sale and fulfill the customer's needs. Leads are vital pieces of developing customers for your business. Check out more at https://en.wikipedia.org/wiki/Lead_generation.
What is a Valuable Lead?
Not all leads will be converted to sales. Depending on where the leads came from or how they were acquired could determine the likelihood that a lead will be converted into a lasting customer. The most effective leads come from organic customer interactions.
Customer Referrals: One way to create a warm lead is to ask your current customers if they know of anyone who is looking for your products or services. The majority of marketing comes from word of mouth from trusted friends and family. Customers are more likely to respond to referrals that come from people they know and trust.
Network: Reach out to your friends and family to find any potential clients for your business. Starting this network can help you reach more people through natural referrals. It can be effective to attend networking events specifically for the area of interest your business is involved in. These events can be time-consuming but effective at pinpointing people interested in what you have to offer.
Social Media Platforms: Use social media to make connections with people who aren't in your immediate network or area. By offering content that is entertaining as well as informative, you can attract attention from places you couldn't reach on your own. By providing a link in your profiles, you can drive traffic from your content to your website.
Email Sequences: Using emails to drive traffic to your website or store can be a great way to remind potential clients of your services, any promos or special offers, and upcoming events. There are two ways to run email marketing. Emails can be triggered by a person performing a certain function, such as browsing a website, subscribing, or purchasing something. Other emails could be triggered within a certain amount of time since the person purchased something or on an anniversary of subscribing. Email marketing is a great way to generate interest and provide information. For more on email sequences, check out this website.
Publish Content: By creating and publishing informative content, you can drive people to your website. By providing content about your business, you can solidify yourself as knowledgeable on the subject, making it easier for future clients to trust and depend on you.
Connect Through Live Chat: By providing a live chat option on your website you can field important questions and information that could be valuable as you move through the sales process. These chat options make your business more accessible to future clients as they are searching for their needs.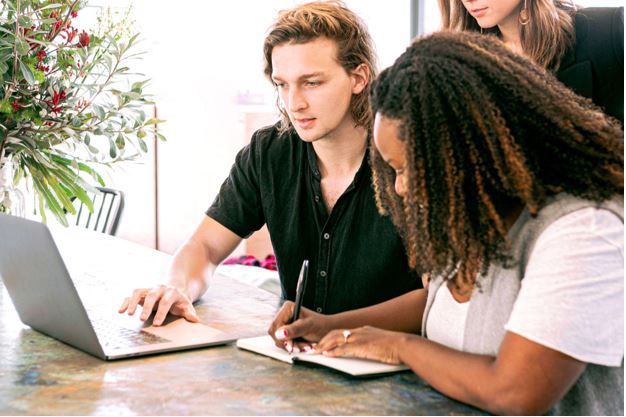 No matter where your leads come from, tracking the effectiveness of different platforms can help you determine what to focus on in the future. Make sure to track your leads and success rates so you have an idea of what is working and what is not. Once you pinpoint the initial lead and where it comes from, it is important to keep the lead focused as you move them through the sales process. These are some of the most common ways to produce valuable leads for the sales team to move through the process. As these leads are found, there are successful ways to get them to actively provide their contact information without driving them away. This is where the lead funnel can come in handy.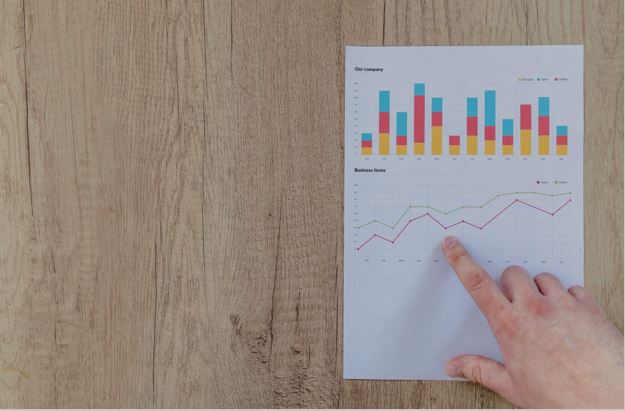 What is a Lead Funnel?
A lead funnel is similar to a sales funnel, where the top of the funnel catches your target audiences' attention, and as they move through it, they become more focused and interested in purchasing your product or services. When you start a lead funnel you want to make sure you are looking at your target audience and funnel them to a landing page or website. There are a few steps to create an effective lead funnel.
Target Audience: Before you start anything, you should clearly define your target audience. It is not effective to make a target audience of everyone, so narrow down your demographic and determine what their interests and needs are.
Identify a Problem: Find the things that your target audience is talking about and struggling with that can be resolved by your business. This means focusing on groups and chats where that information might be easily found. Spending time interacting with your target audience will help focus your marketing campaign.
Create a Lead Magnet: Once the problem is determined, create a magnet that will pull people to your solution to that problem. This could be web content, eBooks, courses, a cheat sheet, or videos that focus on the resolution to those problems.
Make a Landing Page: Once you have the lead intrigued, move them to a landing page where they can provide their contact information. This page shouldn't necessarily start the sales process, just give them an opportunity to actively pursue more information about your company.
Make a Sale
Once the lead is actively pursuing more information, it is an easy transition to move them into the sales funnel. This provides a member of the sales team to offer products and services that will help them with their problem. The sales funnel process is a great way to take a viable lead and make the most of them as possible.