Here's Why It's Important That Your Product Looks Good
A product's appearance is just as important as the product's function. Good design can increase your sales and help you grow your client base. Consumers are more likely to be drawn in by a visually appealing product, so it's worth investing in good design if you want to succeed. Here are some key points on why this is important for any company looking to grow their business.
Good Packaging Attract Buyers
Packaging is another crucial factor to consider when it comes to product presentation. A well-designed package can entice the customer and make them more likely to purchase the product. Use cute folding cartons that add an element of fun to the product. It's an excellent opportunity to show off your company's branding and create a memorable experience for the customer. If you are looking for inspiration, there are plenty of examples online of creative and effective packaging designs. Your product images must be high quality and look professional to make an excellent first impression.
It Maximizes Your Profits
When customers see that the products they're looking at are impressive, they'll be more interested in buying them. If your product doesn't stand out from the crowd, then there is no way for it to get noticed by potential buyers. On top of this, if people don't think it looks appealing or interesting enough, they won't even consider purchasing it, which means lost sales. Having an attractive exterior on any merchandise can significantly impact your profit because more people will want to buy things when they catch their eye.
Tells More About Your Product
Good product images should show all of the features and details of the product, so the customer can make an informed purchase. If something is not clear in the picture, it will likely be unclear to the customer. It can cause confusion and dissatisfaction, resulting in a bad review or even returning the product altogether. Taking care to present your products in an attractive and informative way can help avoid these adverse outcomes and improve your business' reputation. 
It Grabs Attention
The way your product looks is essential. It can catch the customer's eye and even impact their decision to purchase it or not, especially when they are buying online. A well-designed image can also help build trust with customers and establish an online store as a brand that provides quality products and services. There are many ways to improve how your products look for them to stand out from the crowd and enhance the overall experience of shopping on your website or at your brick-and-mortar store.
It Fuels Recommendations
If you take care of how your product looks, it can lead to more sales and word-of-mouth marketing. Happy customers will be more likely to recommend your product to their friends and family, which can help increase traffic and boost your business in a big way. Having great visuals for your products is vital for maintaining a positive image for your company and ensuring that customers have a good experience with your brand.
Gives You a Competitive Advantage
Having great visuals for your products isn't just about keeping customers happy. It also allows smaller companies to compete against more prominent brands with more resources at hand. When big corporations can spend money developing expensive ads and marketing campaigns, small businesses often find themselves lagging due to a lack of funds. However, smaller companies can still set themselves apart by taking care of the presentation.
Builds Trust with Your Customers
A big part of selling products is building trust with your customers. They need to feel confident that the product will deliver what it promises and know they are making a good choice by buying from you rather than another company. When companies take care of how their products look and present themselves online, this helps build customer confidence in the quality of their brand's offerings and provides great service if there are any issues or returns later on down the line.
How to Make Your Product Look Good
There are many ways to make your product look good, and if you're looking for ways to make your product look better, read on tips below:
Paying Attention to Detail
In addition to the images themselves, it is also essential that any text on your product pages be legible. Be sure not to have too many different fonts or styles of the font in a single image, as this can make them difficult to read. For customers to fully understand what they're looking at and how it works, the information needs to be precise because if something looks complicated, people might assume that it's hard work that will deter them from buying. Details matter when you are thinking about making your products look good. If there are details involved with an item (i.e., small print), then simple things like adding visual aids such as arrows pointing towards certain parts of the photo help guide viewers' eyes, so they can focus on what you want them to see.
Increasing a Cohesive Look
If you are starting or have multiple products, it can be challenging to create a cohesive look. Many companies accomplish this by having the same font across different platforms and adding relevant logos if they're not included in existing images. Additionally, consistency should also exist within the logo, ensure there aren't too many colors used, and keep everything square. It will help establish your company's identity while making things easier for yourself. Creating new content will go much more smoothly when you don't deviate from previously established.
Use High-Quality Images
One of the simplest things to improve your product presentation is using high-quality images. Poorly lit, blurry, or outdated photos will make your products look unappealing and may even dissuade customers from making a purchase. Additionally, if your image looks like you took it with a phone camera, it will reflect poorly on your company. Invest in a good quality camera and take the time to light and style your shots for the best results properly.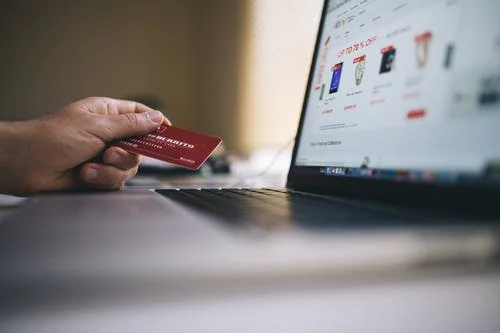 In summary, making your products look good is an essential part of selling them. It's not only about giving people something nice to look at, but also helps attract customers and build trust with potential buyers while setting you apart from bigger companies that might have more resources than you do.