4 Essential Requirements of Study in Singapore after 12th For International Students
Your days of being a habitual early bird and a late-night sleeper, sacrificing a huge chunk of your time in the books, are finally paying up. And now, it's about time you chased your dreams in a great institution of higher learning abroad. Singapore can be your ideal destination now that you've racked your brains enough to find the perfect place to make your dreams come true. But before considering joining any of the elite institutions in the country, there are a few essential requirements that you must duly meet. This article will provide you with valuable insight into what's required to study in Singapore after the 12th.
1 .Eligibility requirements
Before packing the bags and setting the voyage in sail, ensure that you meet the eligibility requirements in joining the top university in Singapore. Most students studying abroad are usually on scholarships, and if that describes you, you must first cut it through the rankings. You must have obtained more than 70% in class 12th and have impressive SAT scores as your university requires. If you've had your schooling in an English-medium school, with a 75% score in the English subject, then you won't require an IELTS or TOEFL score. Some universities, however, require that you provide proof of English language proficiency, and such scores usually come in handy.
2 .Proper documentation
Typical to international travel, every foreigner traveling into a country must possess the legitimate and proper documentation. However, for a student, it should be more lenient since your cause of the stay is basically for your education and nothing else that's subsidiary. Therefore, apart from the usual eligibility requirements by your destined institution of higher learning, a few other travel documents should check out. These include at least three letters of recommendation (LORs), a statement of purpose (SOP), and a few other certificates as evidence of your participation in, for instance, extracurricular activities.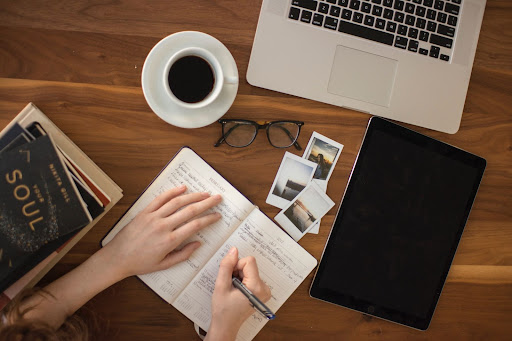 3. A course to pursue
After cruising through your secondary level study, you should have your dreams set and a clear idea of what you want to pursue. Luckily, Singapore is a haven for proficient institutions offering numerous courses, so you're spoilt for choice. You can visit https://www.mdis.edu.sg/india and find out more about your preferred course of study to realize your dreams and chase the profession you've longed for. Having a definitive course of study is always essential to study in Singapore since it'll also determine the type of institution you enroll in.
4. Visa requirements
A visa or student pass is a mandatory requirement for students wishing to study in Singapore, and that requires that you have the proper documentation. Such documents include previous academic documents and a receipt of paid application fee, on top of a letter of acceptance from the university in Singapore. Besides, a filled ICA form V36 and form 16, two passport-sized photos, and a valid passport are also viable requirements for issuing your visa. And since you'll need some upkeep for your stay, valid proof of funds to keep you above the waters during your studies is also essential.
Conclusion
Studying in Singapore is as easy as ABC, whether you're on a scholarship or self-funded. Be sure that you meet the eligibility requirements, including those from your preferred institution, proper documentation, and of course, impressive grades. We hope this guide helps you find the institution of your dreams in Singapore and chase after the profession you've longed for.