Here, in this article, we will share the top 10 best Terrarium TV Alternatives to watch movies and TV Shows.Developers of Terrarium TV App, as you may know, have ended support to this app, so after a period of time,Terrarium TV may be unusable.So, after the demise of this app, it will be great to have some alternatives to stream videos.
Best Terrarium TV Alternatives | Top 10 Apps Like Terrarium TV (2019)
The world of smartphones is growing rapidly these days.Every day we see new phones with better performance and better screens.On the other side, peoples more and more are now using they smartphone to watch movies and also play games.
Hundred of movie apps can be found on Android's Google Play Store,but most of then requires a subscription like Netflix, Amazon Prime, which may be expensive for users.
For this reason, Android users these times are searching for free alternatives to stream video content.A well known android App was Terrarium TV Apk, which is used by hundreds of users.But unfortunately the developers ended support for this, and the app will no longer get updates in the future.
The List Of Top 10 Best Terrarium TV Alternatives (2019)
So, if you already use Terrarium TV and your App stops working, its good to go through this article and find your best alternative to Terrarium TV. Below we will share top 10 Alternatives which you may use on Windows, MacOS, Linux, Android, and iOS.
#1. Stremio
Stremio comes with a clear UI and it is available for all platforms like Windows, Android, Linux, and iOS.The app has a huge database of content which you can stream for free.Stremio Is the best alternative to Terrarium TV.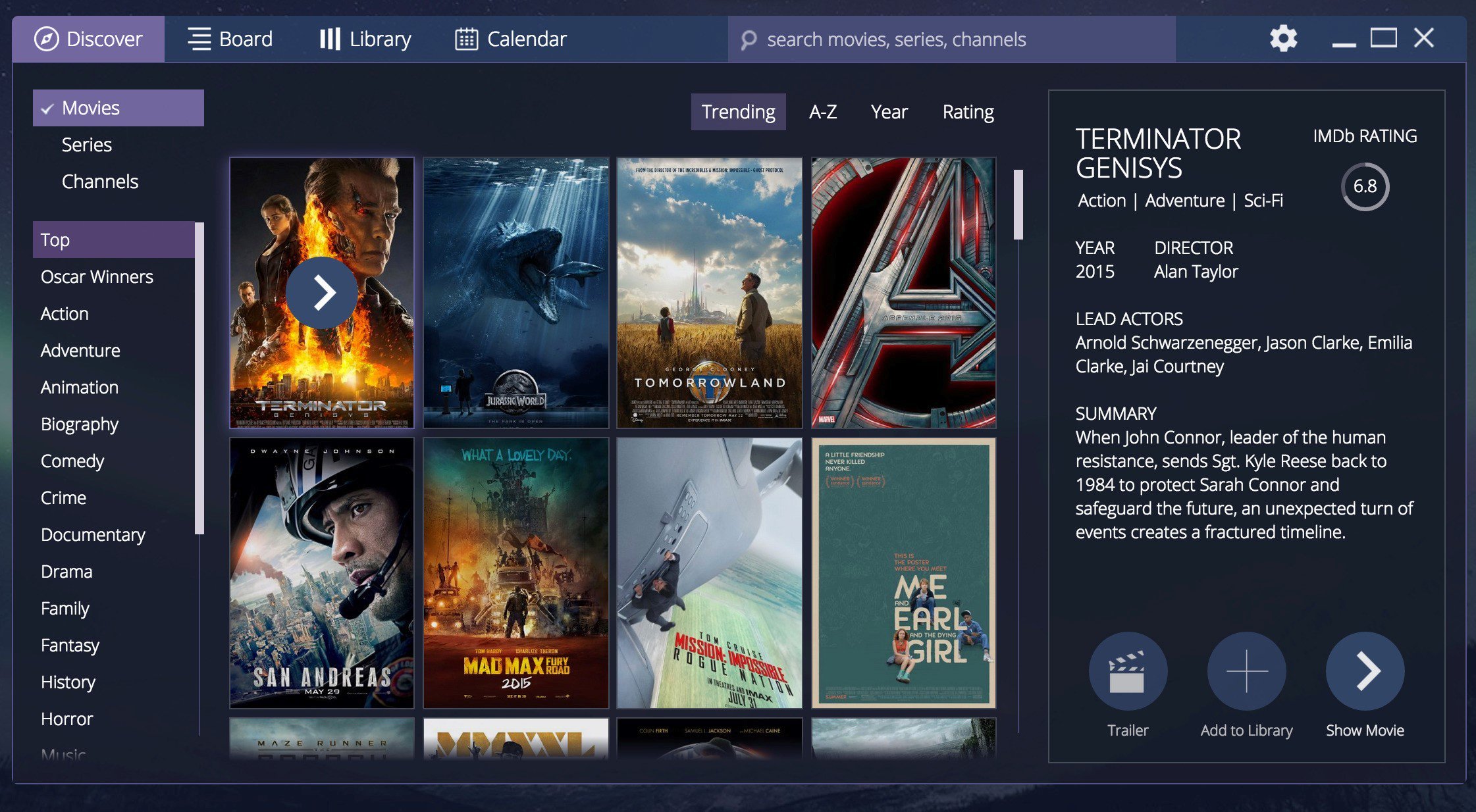 > Related: Top Free Apps Like Showbox: Showbox Alternatives
#2. Megabox HD
Megabox HD is also a good app to watch a huge collection of movies and TV Shows. The UI (User Interface) of the app is pretty clean and easily to use.Movies and TV shows are categorized by is genre,also you can stream video contend in HD which is great.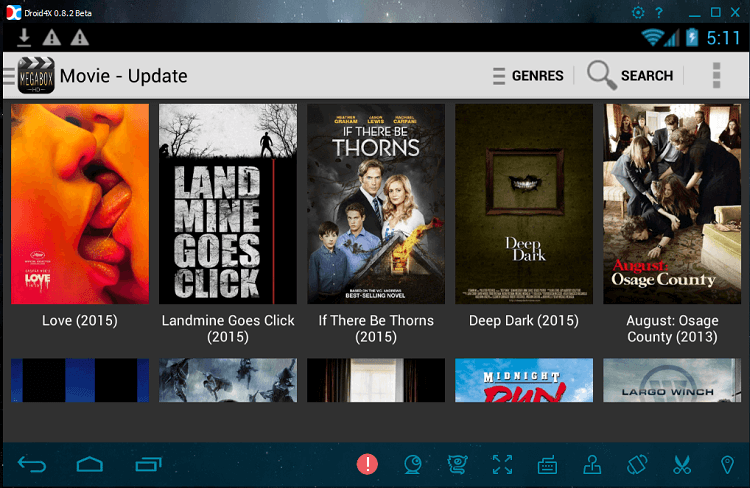 #3. YouTube
Well if you dig through this platform you will find lots of free movies to watch here.Recently, according to the latest news YouTube now brings movies free of charge, but with ads.To know more about this check this article.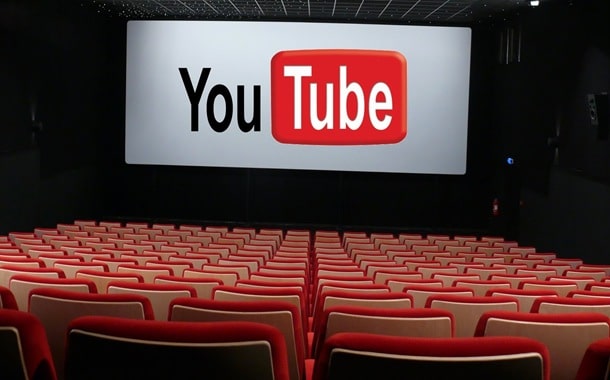 #4. Mobdro
Mobdro Apk is a well known and by far the most best app to watch video content.You can watch all contents like movies, Sports, TV Shows, News, Gaming videos, etc.Mobdro provides all the latest content and its the bast alternative to Terrarium TV.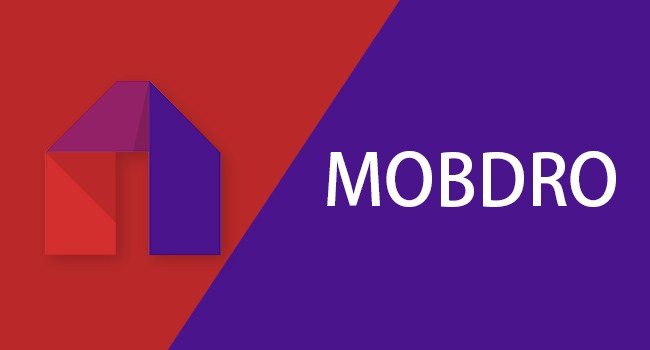 > Related: Free Download Truecaller Premium APK 9.18 Latest Version
#5. TeaTV
If you are searching for the best Terrarium TV alternative than TeaTV is an great choice.Hundred of video contend are available here to stream free of cost.The UI of the app is good and the content are sorted according to their genre.Also movies and TV Shows comes with subtitles which is best.
#6. CinemaBox HD
On Cinema Box HD you will find a large numbers of Movies and TV Shows with great Audio and video quality.Also,comparing to other apps, the streaming speed is very fast.As for this reasons Cinema Box HD is one of the best alternatives to Terrarium TV on 2019.Here you will find all  new movies, TV shows, Sports videos, etc.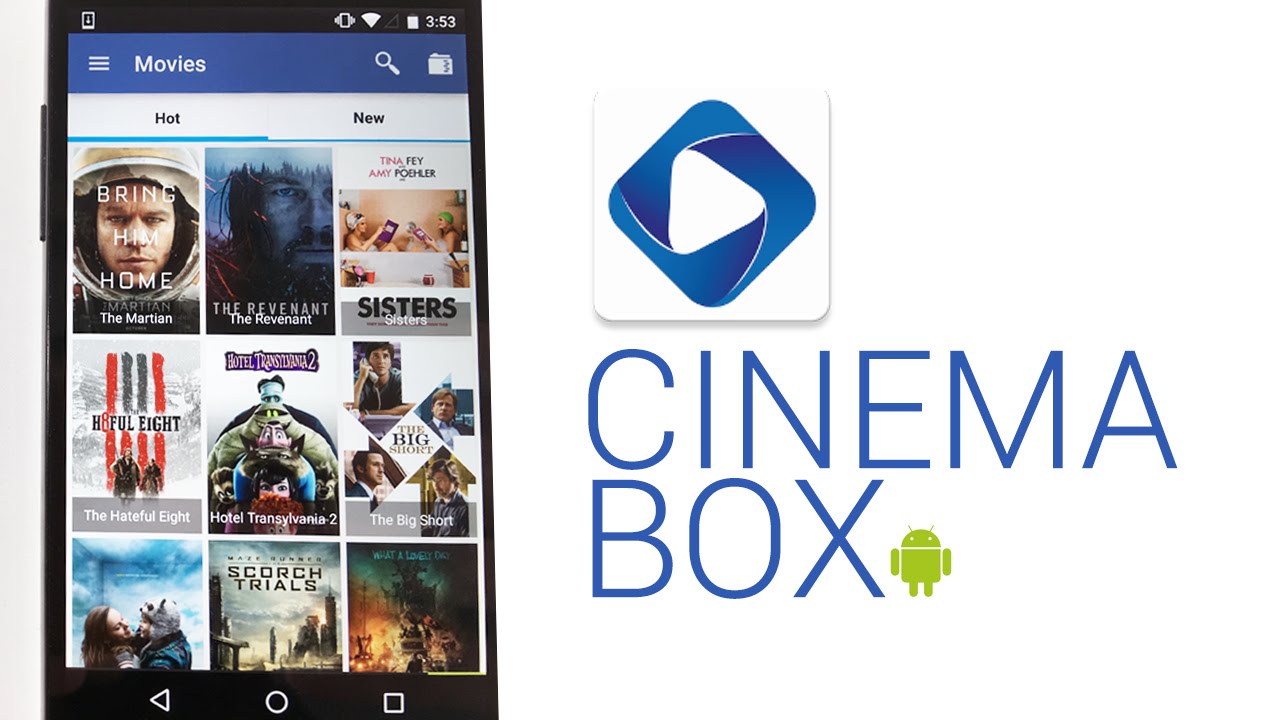 #7. Popcorn Time
Popcorn Time is a great alternative to Terrarium TV to watch movies and TV Shows online for free.It Has a Well-organised and clean UI which makes it great.The app is available for Android, iOS, and Windows OS.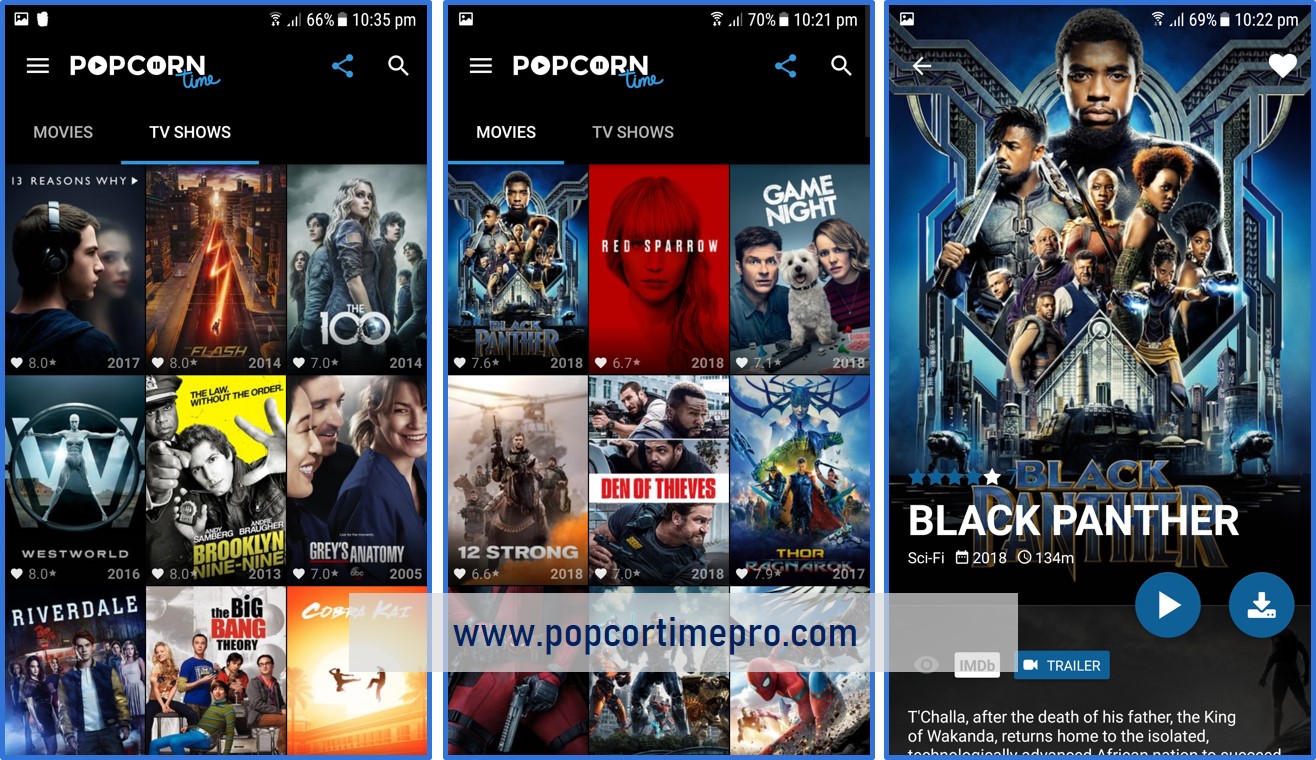 > Related: TweakBox APK Latest Version Free Download For Android
#8. Showbox
Showbox is available only to Android users and it can be the perfect Terrarium TV alternative.The UI is clean and easily to use also no sign-up process is required so you can start directly watching your favorite content.You can watch your favorite movies and TV Shows for free and even download then.
#9. Playbox HD
TV Shows, Movies, Movie trailers etc. and thousands of video content can be streamed on Playbox HD.Best thing is that Playbox HD is its Chromecast compatibility.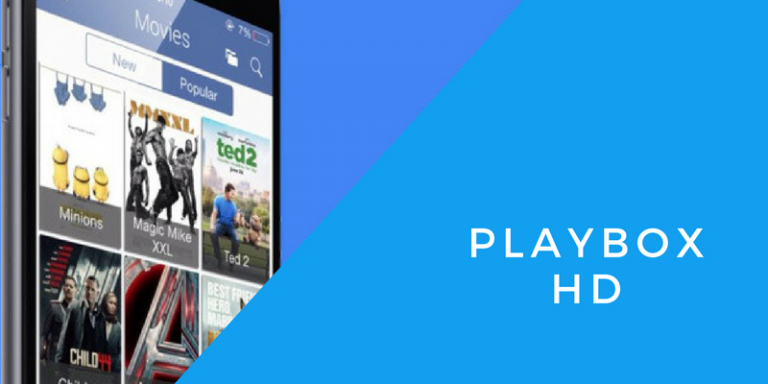 #10. OneBox HD
OneBox HD is another well known movie streaming app with a large movies and TV Shows content.OneBox is firestick and Android TV compatible which makes it great.The app also offers video content in HD that makes is a great alternative to Terrarium TV in 2019.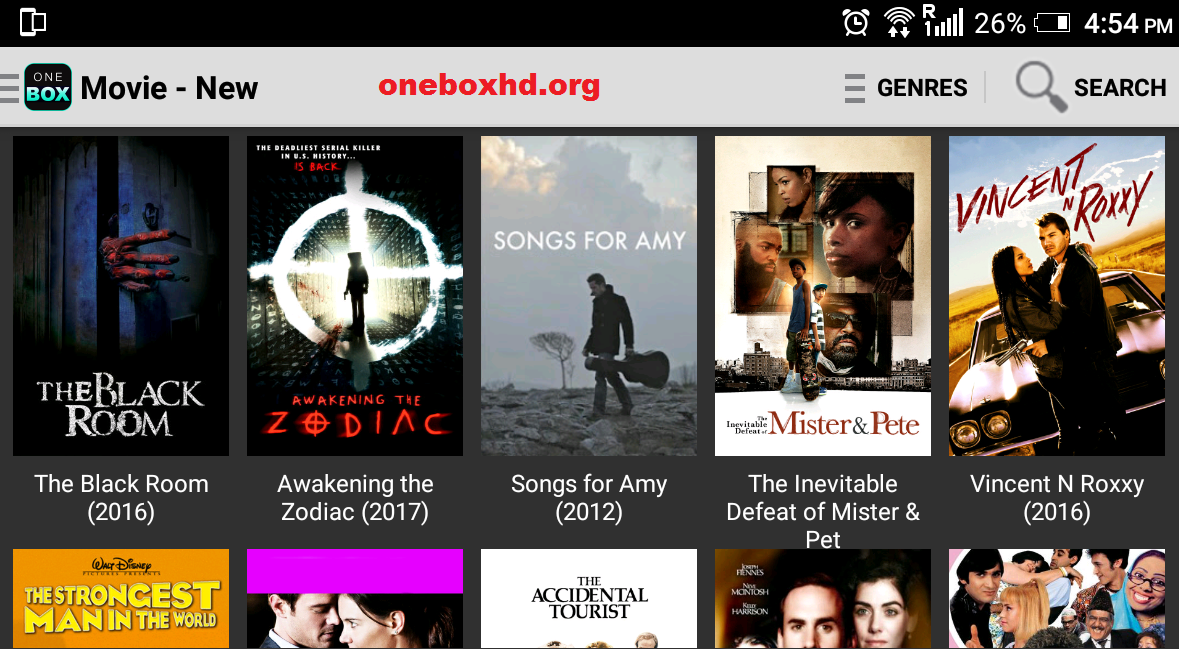 #11. Morph TV
Morph TV is the best online streaming application and its the best terrarium alternative where you will be able to download and stream online movies and shows as your wish. There is a chromecast support too where you can stream your movies to pretty bigger screen.
> Related: GBWhatsapp APK 6.40 Latest Version Free Download
So above we have shared to 10 best Terrarium TV alternative on 2019 so you be able to watch your favorite contend for free.Hope you find this article useful.if you have any other favorite app, please let us know in the comment section below,follow us on twitter and facebook for more news and updates.
neOadviser
2019 is the age of technology, and no matter what activity you do, technology and gadgets are connected. Similarly, GPS tracking devices for walking...