Performance Comparison of the 5 Most Popular Page Builders
Developing a business website has never been easier with WordPress through using page builders. With a seemingly never-ending supply of WordPress themes, bloggers and small businesses resort to building their own websites.
The page builders where you can edit and customize these themes differ and offer varying benefits. Based on the project scope, theme choice and preference, you can choose from many different page builders available online. Before making a choice, here is a performance comparison of the 5 most popular page builders.
Divi
Divi is an industry leader in visual page builders that use the drag-and-drop feature to customize themes that have already been designed and developed. This software has powerful features, improving its performance even for complex WordPress projects. For example, one of the advanced features possessed by Divi is the custom CSS control functionality. The custom CSS control feature allows developers to integrate some manual customization with Divi's visual controls. With both these features available, this page builder is convenient for both absolute beginners as well as intermediary web developers. 
Websites built with Divi are responsive and can be emulated to visualize how they will respond to iPhones using the latest iOS versions as well as other operating systems. There are a lot of design elements that come with this page-building platform and thousands of other visual options that can be used for WordPress websites. One of the most popular features of Divi is that your entire work history is saved centrally and can be accessed if you would like to undo some changes. 
Bloggers and small businesses can also use the platform to build pop-ups such as contact forms as well as image galleries. Part of the website packs available on Divi includes pre-made blog pages with different layouts to choose from. This website design and page building platform is very powerful, reliable and has a variety of features that come in handy when building a WordPress custom theme. You must also remember about the write my essay for me service that students often use while they plan some business in college as it ensures that their academic assignments are always on time.
Elementor
Elementor is the self-acclaimed leading free WordPress page builder with millions of users that use this platform's features. Some of these features include a global library of colors and typography when building a theme from scratch. The platform has more than 90 widgets that can be dragged and dropped on the website page and positioned accordingly. All the widgets used to build WordPress website pages can be customized using features such as resizing, coloring and media can be easily changed in just a few clicks. Visual elements such as widgets, forms and others can be customized down to the last pixel. 
The platform allows a flawless experience when customizing the positioning, padding and margins of each page. Elementor does not only develop websites but also powerful and functional e-commerce platforms. There are useful plugins used on WordPress in parallel to Elementor that allow the developed e-commerce platform to become functional. 
All the visual elements can be easily manipulated and customized on this platform. The best part is that this page-builder also supports responsive mobile design. Most page-builders have a marginal difference when building the website's mobile version from when the desktop view is being built. However, Elementor allows the same freedom of customizing each page by allowing pixel-perfect positioning and resizing. You can also customize the CSS code of the websites you're working on when using this platform. The extended customizability brought by this feature allows more experienced developers to improve the pages built to a greater extent.
Beaver Builder
Beaver Builder can be regarded as a very versatile page-builder but a little less powerful than other platforms. This platform is simplified and focuses solely on page-building with less value-added features. Using Beaver Builder does have major benefits since it does not have an elaborate User-Interface allowing beginners to easily navigate through its features. More than 1,000,000 users have built sites using Beaver Builder and some of that user base was freelancers handling client projects. 
Freelancers can use the Assistant Pro feature that allows them to store and keep a record of client pages. Organizing the pages built using Beaver Builder on Assistant Pro separates your personal websites and blogs from client pages. Features such as customizing 404 Error pages, search results and blog posts can be used on the platform. Beaver Builder makes editing the footer and header very simple and straightforward, which can be a pain on other platforms. 
All changes made using this system can either be previewed before launching or edited live. The responsiveness of websites built using Beaver Builder depends on the theme being edited. If the theme being edited is responsive, it will have mobile version features. If advanced developers would like to edit the code of the theme you are using, it will not be customized in a confusing manner.
Themify
Themify has been the underdog of page-builders for a long time but this system is very powerful since it has some very convenient add-ons. It also has the standard drag-and-drop features with advanced resizing and customization options. There are premade themes on the platform itself that can be customized to fit the branding voice you are aiming for. The platform has a lot going on in the backend, especially since it can manage building a music streaming website. Having this feature sets this page-builder apart from most other competing platforms. 
Although it has fewer users than the other page-builders mentioned here, it is very competitive and powerful. An eCommerce platform can also be developed using Themify with all the bells and whistles. This platform even has features that can help with marketing once you have built the eCommerce platform. Using the announcement tab available can help with announcing any discount specials or important information. 
Products uploaded on the online shop may be filtered by end-users through the custom filtration functionality available on Themify. Online businesses also have the option of allowing end-users to comment on products when reviewing products. There is a wide variety of other add-ons that are available on Themify for a modern website and online shop development.
Visual Composer Website Builder
Visual Composer Website Builder has a very clean and intuitive User-Interface with nothing but sheer power under the hood. This platform is designed for everyone because beginners and very advanced programmers can use it. Essentially, Visual Composer is a platform where creators can share their themes and bloggers and businesses gain access to them. Afterward, the bloggers and businesses can then customize the themes using the page builder feature. 
The page builder uses dragging and dropping as the primary editing tool. The media, widgets and other visual elements can be easily positioned at the desired spot on the screen and resized according to preference. Visual Composer also uses custom CSS to enable developers to edit the page and customize it much more elaborately. Since this platform allows developers to continually upload themes, that gives bloggers and businesses a wider variety to choose from. 
What sets Visual Composer apart from other page-builders is that it also has in-built SEO optimization. The SEO optimization tool used on Visual Composer assesses the structure of the website as well as the content posted on the blog. You can then make live changes to the website that are more SEO-friendly. Whether you are a theme developer or a business looking for a powerful page builder, Visual Composer is one of the best performing tools in both regards.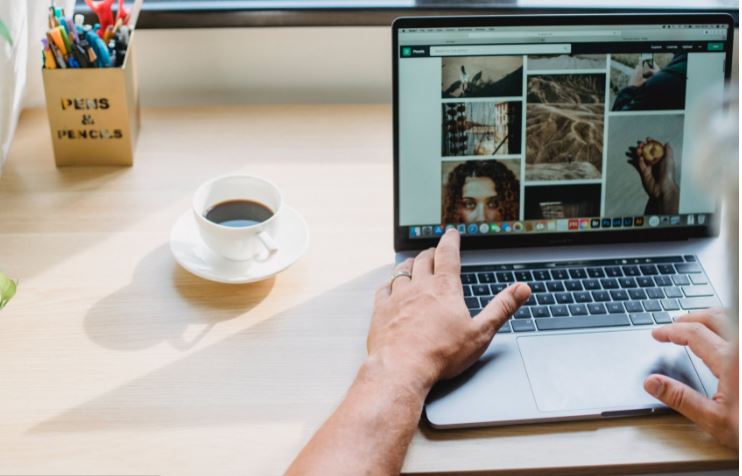 The bottom line
All these five page-builders have different strengths and weaknesses, but they are very powerful and perform at a higher rate than most other platforms. Some have more specific features, but they create pixel-perfect themes that can be used for businesses of all sizes. Most of these platforms are also suitable for theme developers that manage multiple client sites at the same time. You can assess these page-builders further to find the one that is best for your project.