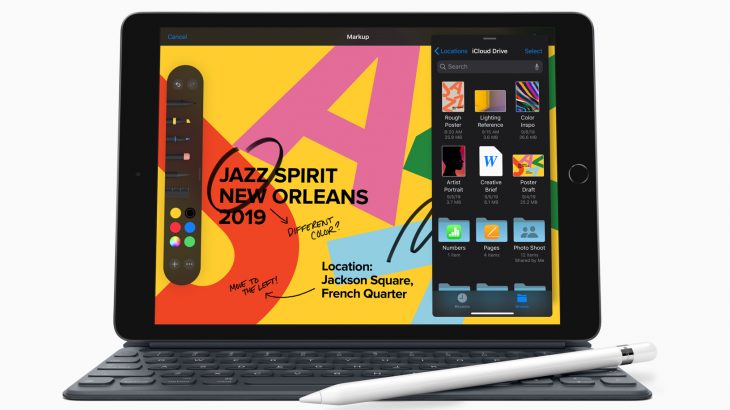 [td_block_ad_box spot_id="custom_ad_2″ tdc_css=""]
Apple's new tablet has a 10.2-inch screen and will replace the 9.7-inch model, a long-speculated move. The tablet costs $329, but for educational institutions it will sell for $299, Apple said.
The 7th generation iPad comes with the Smart Keyboard and the first generation Apple Pencil pen. But unlike the iPhone that had Apple's latest processor, it only has the A10 Fusion, a less powerful processor than the A10X Fusion found in the second-generation iPad Pro.
It's still much more powerful than a low-end tablet. Apple also said this is the first tablet to consist of 100% recycled aluminum.
From the activity we did not learn much about the connectors the tablet has which stores the design of a thick frame. IPad buyers will be stuck with the Lightining connector for a good reason because the first-generation Apple Pencil pen needs the port in question to be charged.
Apple says the tablet weighs 483 grams and the Wi-Fi model starts with 32GB of memory. With 128GB of memory it costs $100 more. The tablet has an 8-megapixel rear camera and a 1.2-megapixel front camera.
[td_block_11 category_id="3″ limit="1″ td_filter_default_txt="" tdc_css=""][td_block_ad_box spot_id="custom_ad_3″ tdc_css=""]