At the fair, SpeedKore Dodge Charger is also presented which comes as a "beast" – with over 1,500 horsepower.
Dodge Charger Pursuit served as the base for the creation of this beast. Also, the new Dodge Charger comes with a 6.2-liter Demon V8 engine with two turbochargers.
More precisely, the SpeedKore Dodge Charger has a capacity of 1,525 horsepower but details of acceleration and top speed have not yet been revealed.
The new Dodge Charger also comes with all-wheel drive, MagnaFlow Competition Series exhaust system, Bogart wheels and Mickey Thompson ET Street tires, extended side protectors, and hood, and two additional rear spoilers (spoiler and diffuser) from carbon fiber.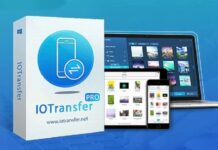 The multimedia content management system of iPhone and iPad is not impeccable, and the management of photos, videos, music and other elements through iTunes...