The creator of the platform, Peter Szilagyi, wrote a short post on Twitter about this news.
"The change that would have to be made at Blockhouse 7,280,000 has been postponed for late February. Although we have set for date 27, there may be slight postponements, due to the potential load, "Szilagyi wrote.
With the installation of Constantinopele, it is expected that five updates will be activated, which make Ether much more practical and efficient. Opening, at the same time, the way for new updates, to make cheaper transactions and stop any potential virus.
This update is very important, as it will come before Casper will be asked this year, which will cause Etherum a lot of positive changes.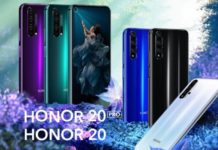 Honor launched the latest series of smartphones, called "Honor 20", at a London event.The phones debut in a new campaign titled "Capture Wonder" and...