Check These 4 Things Before Hiring an Animation Studio
These days, when it comes to business, it's all about drawing someone's attention. Even though at first glance, it may seem easy, it's not always the case, due to the fact that there are so many companies out there that are doing unimaginable things just to attract more customers. Certainly, one of the most effective ways to perfectly represent your brand and products is through a high-quality animated video. In this digital era wherever everything revolves around social media platforms and the internet in general, a well-done video can provide people with all the necessary info in an engaging and entertaining manner.
Now, if you've never done anything like this before, yet you need some help to create something eye-catching and unforgettable, then it would be best to hire a great animation studio. But how to recognize the right one? Below, we'll offer you some tips that will help you choose the studio that will perfectly match your needs.
Crucial Factors To Consider Before You Choose An Animation Studio
Let's Start With Your Budget
Without a certain amount of money, you cannot expect to make any further steps, right? Although animated studios are cheaper than a live-action option, they can still be pretty pricey. The cost will mostly depend on a variety of different elements, like:
Duration

Inventiveness 

Complexity

Limitations

Audio
Don't forget that the quality of the final product will highly depend on the amount of money you are ready to give for this type of service. Of course, that doesn't necessarily mean that only expensive studios are worth your time and cash.
In fact, there are a plethora of animated studios out there that are actually quite cost-effective, yet provide excellent quality. Just do your homework, and you'll find something that's not going to blow your budget.
Do Not Forget The Portfolio!
It is widely known that a portfolio perfectly reflects the quality of work provided by a particular animation studio. That's precisely why a creative and innovative team at https://www.wearefrantic.com/ wants to remind you that you must focus on the portfolio of all the companies you contact because this will give you an idea of how professional and inventive they are.
See if what they've done before perfectly fits your current needs and demands

Is their work always accompanied by an interesting story?

Concentrate on the quality of animation, just see how smooth the video flows

Are the visuals eye-catching?

What is the quality of the audio?

Do you like the music?

How does the music make you feel? If you're sad, or maybe nervous (unless that's the point of the video), then it's not good news
What Else Should Be Prioritized? 
A Superb Core Team
Structurally speaking, a majority of animation studios has a staff team, along with a couple of freelancers, depending on the size and difficulty of the project. In this industry, it's quite common to have a continuous flow of freelancers, due to the fact that the need for seasoned experts can change overnight.
However, during this whole process, it's of huge importance to pay attention to the core team that's part of the animation studio you're considering. Why is that? Well, that's because precisely this team helps to determine the quality standard an animation studio can provide without relying on freelancers. Additionally, with the help of a top-notch team, things can move much faster and, of course, in the right direction. Therefore, it would be recommendable to see if all those good things you've noticed in their portfolio were the result of their core team, or they can thank freelancers they've hired?
Now, this doesn't mean that collaborating with freelancers is bad by any means, but you simply need to look for a company that is going to be able to offer you consistency and that's not something that you'll be able to have if you hire an animation studio that frequently relies on freelancers only.
Ask For Their Demo Reel
Now, this is something that perfectly showcases the strength of a particular animation studio. Pay attention to these things below:
The quality of the animation

Style of animation

Are the visuals one hundred percent original?

Movement of the camera

The musical accompaniment 
You should be looking for complex scenarios, color choices, interesting transitions between shots, etc.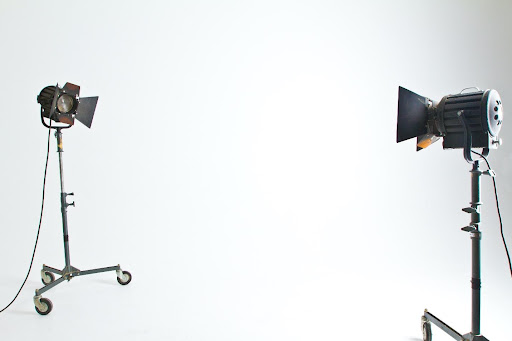 If you thought that this whole process is going to be simple and fast, well, you were wrong. Finding a good animation studio requires some time and focus, however, with the help of these tips, you will find what you're looking for without wasting too much time.