Provocative photos, bikinis, bombastic skirts… this is the Kim Kardashian we know.
Although the reality show star has recently been shown to be more reserved, the 39-year-old seems to have returned to her origin.
Kim posted on Instagram a photo in a pink bikini in front of the mirror as she prepared the suitcase for a trip to Mexico, where she was later photographed by paparazzi.
For more see gallery: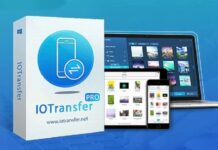 The multimedia content management system of iPhone and iPad is not impeccable, and the management of photos, videos, music and other elements through iTunes...