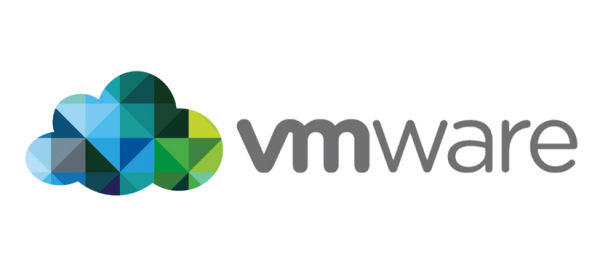 Top 3 VMware Backup Solutions We Had In 2020
In the modern world, information is as valuable as gold or oil, which is no exaggeration. People share, send, receive, create, and consume information daily, and the same goes for every existing company and enterprise. Theywouldn't operate without business correspondence, releases, client databases, official websites full of content, etc. That is why you cannot be too careful when securing your vital data, which is continuously confirmed by all knowledgeable IT specialists. Since we live in the digital era, multiple encounters with hijackers'attacks, viruses, and malicious programs are inevitable, not to mention unexpected system and hardware failures. Everything that starts with annoying little things can lead to a full-fledged information disaster.
However, even if the organization or a person backs up their data regularly, storing copies on physical media, such as thumb drives or hard disks, their important files are still in danger. External storage devicescan't ensure 100% safety to the data that's kept on them. Like any other physical object, they are prone to damages and even destruction. Even remote servers in the area where floods or other natural disasters are not uncommon cannot boast high reliability.
Another rather inconvenient thing about hard drives, distant servers, and other similar backup storage is that they usually can be accessed by one designated IT expert of the company. And if this person is on sick leave or out of the country, you won't access those backup copies without their assistance. On the other hand, you can access virtualized reserve copies anytime and anywhere. At this, the appointed administrator enters the code word, and the process of data recovery immediately begins.
Why VMware Backup Solutions Is the Best Way Out?
Considering the lack of perfection of the "material" equipment, the demand for virtual machines (VMs) has rapidly increased in the past couple of years. Thus, one of the most popular software for virtual computers, VMware, provided businesses and average users with the opportunity to operate with a more dependable, not linked to a physical medium operating system with many useful programs. Moreover, it endowed them with cloud-based storage that is less fragile than its material counterparts.
Hence, the best way out is to switch over to virtual machines and online storage, which come with the most advanced technologies regularly updated and improved. When resorting to the cutting-edge software for the OS installed on your virtual computer equipment, you actually can save a lot of money and, at the same time, boost the productivity of your staff members and enterprise in general. Yet, it doesn'texclude the necessity of making backups.
Any sophisticated IT professional will admit that applying server backup solutions is of paramount importance for any firm dealing with data. While physical servers prove to be less and less steady, you should let your business grow with technology instead of struggling with it and opt for a virtual backup system ASAP. In the end, you'll be glad that you did!
Now it's time to talk about VMware's top three backup tools that rescued numerous people and organizations from the data loss apocalypse.
NAKIVO
Perhaps, the most in-demand backup utility of 2020 was created by experienced developers of NAKIVO Inc. Their product is called NAKIVO Backup & Replication, a high-end VMware backup solution promising quick and quality reserve copying and fast data restoration. Among its most remarkable features are the following:
Prompt recovery of virtual computers, documents, and programs from deduplicated copies
Reserve copying of live VMware VMs and their apps
The abundant choice of reserve servers/data storages
Quick testing of created backups
Organize and implement site restorationplan in a couple of clicks, etc.
Undoubtedly, there were (and still are) other trustworthy backup solutions for VMware, and, hopefully, the upcoming year will bring the industry even more fantastic innovations.