Twitter Product Manager Wally Gurzynski has said this option helps users get the news they've been away since they had access to Twitter last time.
"People enter Twitter, get news, and read the conversations surrounding them. With this option, we will allow users to receive news that has been distributed and discussed by their followers, "said Gurzynski.
Mashable has provided some photos, showing some of the possible news Twitter has put into the top of the accounts, until the date is announced when this update is launched.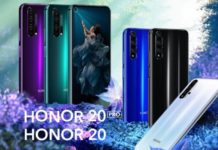 Honor launched the latest series of smartphones, called "Honor 20", at a London event.The phones debut in a new campaign titled "Capture Wonder" and...