Vivo is introducing its second in-glass fingerprint sensor smartphone known as the Vivo NEX. The concept Vivo Apex was showcased at the MWC 2018 back in February. Well, that particular smartphone has renamed to NEX. So here's everything you need to know about the Vivo NEX.
Vivo Nex: The Conceptual Flagship Smartphone.  
Vivo Nex will be launched as an upgraded variant of the Vivo X21. Well, the smartphone will offer flagship specifications, coupled with an in-glass fingerprint sensor. The technology knows as "Half-Screen In-Display Fingerprint Scanning Technology" will be used in the Vivo NEX. It allows the user to use half of the display as a Fingerprint scanner eliminating the need for pressing a particular surface of the screen to unlock the device.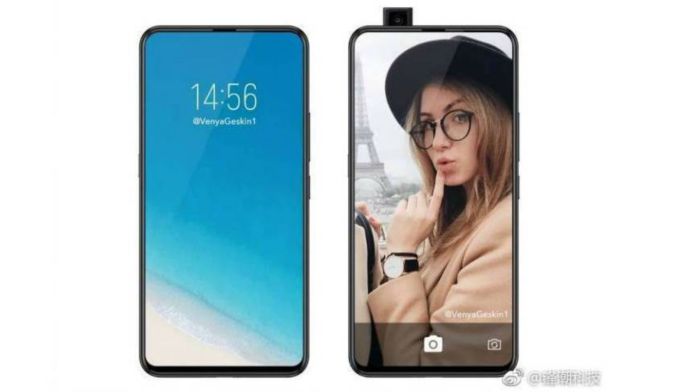 Well, Vivo relies on System in Package (SIP) technology that helps integrate most of the system hardware and microchips in a small space. These design ergonomics helps reduce the overall dimensions of the smartphone, making more room for the battery.
The smartphone hides an 8-Megapixel front-facing camera inside the smartphone's body, which triggers the front camera when needed and it roughly takes 0.8 seconds for the camera to activate itself and start functioning.
Vivo Nex: Rumored Specifications
These are some of the expected specifications and pricing of the higher-end Vivo Nex smartphone. There is another mid-range variant of the smartphone – Vivo NEX-S, which is expected to be powered by Snapdragon 710.
Snapdragon 845 Processor
More than 90% screen-to-body ratio
8GB RAM/ 256GB Storage
Qualcomm's Quick Charge 4 support
Android Oreo 8.1
The higher-end Vivo NEX may retail for 6998 yuan (US$ 1090 / Rs. 73,270 approx.), while the Snapdragon 710-powered NEX S is rumored to cost 4998 yuan (US$ 780 / Rs. 52,330 approx.). Furthermore, the smartphone will be launched in three different variants. The most higher-end model will feature a pop-up camera module.
What do you think about this new Vivo NEX smartphone? Let us know in the comments section below, follow us on twitter and facebook for more news and updates.
neOadviser – TECH