Volkswagen Touareg with V8 diesel engine has undergone the treatment of a renowned car modification company, ABT Sportsline, and as usual its job is to add power, new wheels, new shock absorbers, and more.
The engine of this Touareg, 4.0-liter V8, has boosted to 493 horsepower but are not revealed the details of acceleration and top speed.
Also, this Touareg now has 22-inch wheels in black or gray, modified shock absorbers, modified exhaust system, company logo LED lighting when the front doors open, as well as some new interior details.
ABT Sportsline also offers the powertrain package for the 3.0-liter V6 diesel engine (up to 326 horsepower).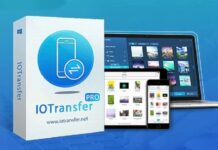 The multimedia content management system of iPhone and iPad is not impeccable, and the management of photos, videos, music and other elements through iTunes...