As people are slowly starting to return to offices and working from home is coming to an end, we're all reminded how much time we used to spend on our commute from home to work or school. On one hand, we can think of this as wasted time that we could be spending some other way, but we can also think of it as an opportunity. So, let's see what are some ways you can spend your commute to make it more fun or productive and not feel like you're wasting time.
[td_block_ad_box spot_id="custom_ad_2″ tdc_css=""]
Meditate
We live such fast and hectic lives that we rarely have the time to actually slow down and just be at peace with ourselves. Our commute is actually the perfect opportunity to do this, as it's the same route every day and we don't need to allocate a lot of our brain to getting there. You can download apps that will lead you through meditation cycles that you can do while you're walking. This can help you mentally prepare for the day ahead as well as relax you after a stressful 8 hours of work. You don't have to make it this specific, even if you just walk without actively consuming some media, and just let your mind wander everywhere and nowhere, you will be reaping the benefits.
Catch up on Media
Going to the other side of the spectrum, you can use your time to catch up on your favorite shows, podcasts, and videos. Podcasts are great if you're walking and you have to actually be looking where you're stepping, but if you're on the tube you might have issues with streaming because of lack of reception. Another great option is to download from YouTube and enjoy your videos offline. Just make sure you remember to download them before you go underground! Some streaming apps have built-in options for downloading videos for later viewing, while others will require you to download them externally. Remember, you can do that on your computer and then just transfer it to your phone.
Get Work Done
If you are someone who works several jobs, or your work hours are flexible and you can work from your phone, you can easily get a portion of your work done while on the go. Answering emails, scheduling meetings, reviewing documents, or even drafting them are all things you can go on the go. Depending on your mode of transportation, you can even make calls or participate in meetings. If you have a longer commute, you can schedule whole portions of your work for the commute. For example, if you have an interrupted hour on the tube, you know you'll have an hour of uninterrupted time to get something done – as long as it's offline, so you can schedule it for yourself to do that.
Talk to Loved Ones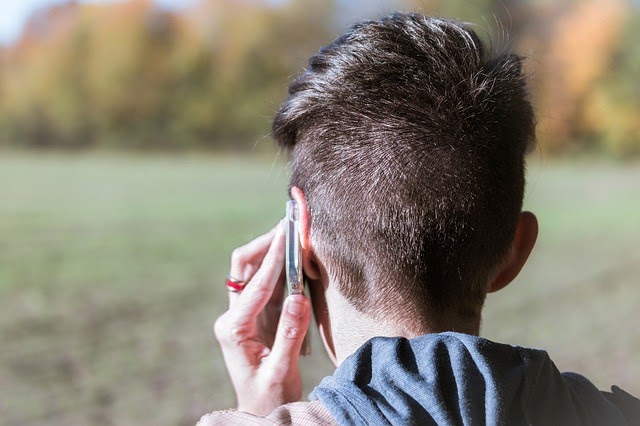 How often do you use the excuse of not having enough time to call your nan or check up on a friend you haven't talked to in a while? These connections in our lives are precious, and if you use some time of your commute to call someone up to tell them you're thinking of them, you'll be making several people's days. You can make it a routine to talk to someone every morning for a couple of minutes, or you can choose a different person to talk to every day as a surprise.
Play Some Games
IN the end, if you just want to relax and have fun, you can play some games. There are tens of thousands of games you can download on your phone that will entertain you for hours. But, if you would rather look away from your phone, all you need is a pen and a pad and you can have fun! Or you can bring it back to the physical world with a set of sudoku puzzles, a Rubik's cube, or other brain toys of your choice. If you're with friends, you can also entertain yourself with some party games like "Guess who".
If all else fails, you can always start switching up your commute and exploring the city you live in. There's always a beautiful new window shop to spot, a piece of street graffiti art to admire or just shortcuts to remember, so feel free to explore and walk around. Your commute doesn't have to be a part of the day that is annoying or a necessary evil – you can use it in a productive, creative way and actually enjoy every part of it.
[td_block_ad_box spot_id="custom_ad_3″ tdc_css=""][td_block_11 category_id="3″ limit="1″ td_filter_default_txt="" tdc_css=""]