A smart move with the iPhone 12 launch bears the name MagSafe
The fact that Apple makes a lot of money from iPhone accessories is well known. The lack of a universal headphone jack and USB-C strengthen the need to purchase specific accessories to keep within the company ecosystem. A smart move with the launch of the iPhone 12 bears the name MagSafe.
[td_block_ad_box spot_id="custom_ad_2″]
It is a new infrastructure of building the back of a smartphone, the wireless charging panel will also have some small magnets all around to hold behind its new accessories, from the charging pads which will already stay fixed with smartphones, pockets to hold cards but also new creations expected to come soon.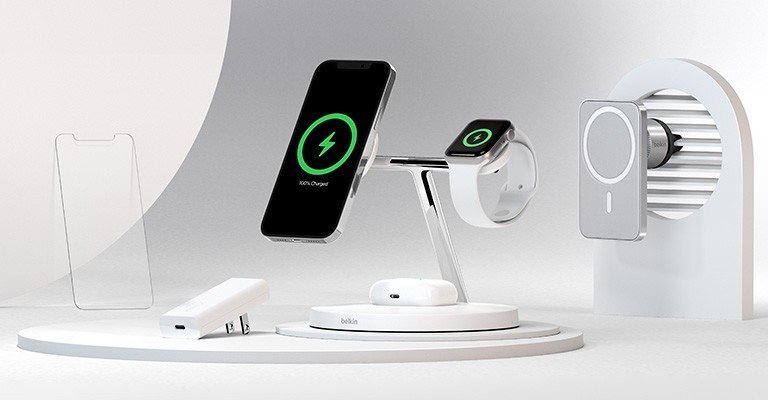 Since the launch of the iPhone 12, we saw several products, in addition to the card pocket, a dual pod was introduced, which can charge the smartphone but also a watch or headphone case. Belkin himself is working on such products.
MagSafe is not just a pair of magnets, the system is also equipped with NFC, an option that will allow the device itself to communicate with accessories which may also be smart. This way the smartphone will understand what that system is and what to do with it, such as the sleeve case which has a special space for the watch. When the iPhone is inside it will automatically turn on the clock on the screen.
On the other hand, Apple has also improved the charging itself which has already doubled to 15W. Probably not the fastest in the world but it is progress anyway, considering that wireless charging is not yet as fast as cable charging.
[td_block_11 category_id="3″ limit="1″ td_filter_default_txt="" tdc_css=""][td_block_ad_box spot_id="custom_ad_3″ tdc_css=""]