What You Should Know About Franking Machines
Originally invented in 1884 by a Norwegian national, Engle Frankmussler, the franking machine has stood the test of time. Franking machines have been around for over a century, though back then, it was called the 'Postage Stamp Affixing Machine.' Even though the principles are still the same since the franking machine was invented, a lot has changed. With technology, modern franking machines can now perform more complex tasks. A franking device is used to imprint a barcode onto a parcel or letter in place of a traditional stamp. It can also download and securely store postage funds. It's also used to guide the user when selecting mail categories and unique services. Despite the benefits that modern units provide, many businesses are yet to tap into these powerful machines. In this post, we'll look at everything you need to know about franking machines. So, let's dive in.
Franking Machines: What

they

do?
A franking machine, also commonly referred to as a 'Postage Meter,' is a metering device used to simplify the process of postage. Instead of traveling to a post office, queue, and weigh your mail, you can attach postage using a franking machine. You can then drop your mail at a local post office or have it collected. As evident at FPmailing.co.uk, modern franking machines have evolved thanks to technological advancements. Today, franking machines can weigh and measure packages. Additionally, they can print the correct postage fee based on different prices. Ideally, franked postage prices are lower than stamps, regardless of the class being sent.
1.Franking Machine: How does it Work?
A franking machine works by weighing your package to calculate the appropriate postage for the service you require. Next, a mark is fitted to the mail item in the 'franking process.' You will need to use the current rates from Royal Mail; you can download these rates via WIFI or LAN. Older franking machines receive the updated rates on a chip or rate card, which needs to be installed in the machine. This ensures the device always calculates the correct amount of postage savings.
2.The Franking Process Explained
In simple terms, to frank, a letter means to pay for it. So, how exactly does franking work? Generally, the process is simpler than you think. However, the functions may vary depending on the modernity of each machine. First, you'll need to weigh the package. Every device comes with an in-built scale. Place the package or letter on the scale to get the correct weight. This helps you determine how much postage you need. Next, you want to assess the letter size and service required. At this point, you can include a business message if you're a company. You can also have your brand logo or a promotional message on the envelope. This helps people to identify your business. Finally, calculate the postage costs, and you're now ready to print the envelope.
3.Provides a Positive Business Impression
The modern franking machine can do more functions compared to its predecessors. As technology evolves, modern franking machines can do more than affix the right postage to your outgoing mail. Modern machines can even be resourceful for publicizing and marketing your business. You can leverage the machine's color optimization feature to make your mail recognizable to your clients. By adding a business logo or slogan, you could impress new marketing targets and give your business a more professional look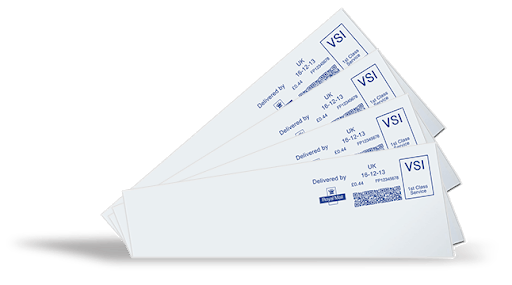 4.Licensing
You should have a valid franking license from Royal Mail. Also, your franking machine needs to be in credit before you can start using it. As part of the license requirements, you need to keep your franking machine in good working condition. The device should also be inspected once every year by a company authorized to carry out this work. You'll need to ensure that the franked impressions produced by your device are clear and legible. It should include the date of posting and the accurate postage rate for the item's size, destination, and weight.
5.What You Get By Using a Franking Machine
The benefits of using a franking machine cannot be overstated. They improve email efficiency and assist businesses in managing their costs. Using related software, cost centers can be created on digital franking machines. This helps you track spending and report on usage. A franking machine also automatically calculates postage using the latest rates. This means you don't have to worry about knowing the latest rates.
A franking machine can prove more helpful to your business. This is the best and the most efficient method to send out your emails. As we mentioned above, franked mail looks visually appealing. This means clients will take your correspondence more professionally. Finally, you save more and cut back on expenses by using a franking machine. Over to you!
What You Should Know About Franking Machines