It is really disturbing if you have got a leaky and wet basement in your house. Basements that have damp walls and water seepage will be disastrous for your home. They can lead to having a bunch of different problems later on like mildew or even mold and rot. These can also result in ruining your possessions and even dilute the integrity of your home's foundation and weaken it gradually. It is for this reason; you must seek professional help from basement waterproofing contractors when you get damp basements.
Having a professional basement waterproofing specialist is helpful because they will do the following:
Using Sealants
When the water enters your basement through cracks, then you can use sealants for sealing these cracks. This will be a solution that can help you to solve this problem. However, it is only a temporary solution because the cracks can tend to get bigger with time. Also, it will be important to see what the sizes of the cracks are initially and how deep they go. Because sealants cannot hold onto larger cracks and it will only degenerate and breakdown after some time. You need to use special sealants made with specific materials for fixing the cracks in your basement. A basement waterproofing specialist shall know where to look for these cracks and what sealants to use there.
Crack Injections for your walls
Crack injections would be best when you have a concrete foundation in your house. If the water leakage is happening in your house due to seepage from the walls, then crack injections, or polyurethane can help in taking care of these cracks.
The procedure of Interior Waterproofing involving your Drainage System
A lot of homeowners will like to choose the solution of interior waterproofing as it is not so expensive and it will not require any extra excavation. This procedure is also known as the water control solution, and it will not stop your water from coming inside the basement, but it will help to manage the water once it has entered through the walls.
If you choose to go with interior waterproofing, then you will see that the basement contractor will be installing new weeping tiles which can direct water from your basement to the sump and pump systems.
You must ensure that you are not compromising on the expertise or the experience that your waterproofing contractor has got. In the event that you hire a contractor who is not well experienced then it is possible for them to damage the foundation of your house when he or she is installing the new weeping tiles there. Thus, you should be careful.
The procedure of Exterior Waterproofing and Excavation
Your contractor for waterproofing your basement shall be beginning by first excavating all the earth that is around or by your house. Then they will be applying hydraulic cement for taking care of the areas that are affected. They will also be installing the new drainage tiles. You can also demand to get window wells to help in making the waterproofing procedure more secure, and your contractor will help in building that too.
Exterior waterproofing can also be referred to as the positive side of waterproofing as it will be addressing the various hydrostatic pressures and will ensure in stopping the water from entering your basement.
It can be so that the procedure of the exterior waterproofing can become quite expensive and also extremely time-consuming. It will, of course, depend on the specific water problems that you have in your house. When you see that there is water infiltration in several areas, then you must try to do an excavation at several different areas of the foundation walls in your house. This will, however, increase some of the costs for waterproofing your basement.
There is no universal solution to waterproofing your basement:
You will not be able to find one specific method that can help in addressing your flooding and your dampness issues which crop up in your basement. You will have to understand that all homes are different in some respect or the other and hence you must try to address the specific problems when you can understand what the different causes of the problem are first in precise details.
There would be a number of homeowners who will find that either sealants or even the crack injections would be able to solve their specific problems in the basements. Some people can, however, require different waterproofing services on the exterior of their homes. Thus, it would be highly essential for you to contact the best and specialist contractors for your basement waterproofing. They would be easily able to suggest to you the proper methods to take care of your wet basement and safeguard your home.
When you get tired of having leaky basements, you can consider calling the professional specialists for waterproofing your basement. These are professional waterproofing experts who would be able to review your specific problem and then conduct the external waterproofing and also take care of your interior waterproofing requirements. You will be getting highly effective results from them. You can consider visiting basement waterproofing lee's summit mo if you are unsure about how you should set off with the process of waterproofing your basement to protect your home.
Conclusion
One of the essential aspects of your home is your basement, and it is prone to frequent damages due to water. This can happen for a variety of reasons like a leaky pipe, flooding in the basement, moisture retention and so on. All of these will go on to weaken your basement which can gradually make it rot and have your floors cave in. Thus, the overall structural integrity of your home would be in trouble. It is important that you find ways to waterproof your basement in an effort to keep it from getting damaged. Hopefully, the information mentioned in this article will have helped you.
neOadviser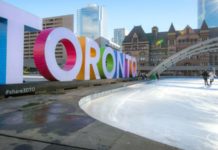 Our topmost list of five great things to do in winter in Toronto sounds one of the most adventurous things you can ever dream...