Here in this article we will be talking about some of the Best Windows 10 Themes.So if you want to change the look of your Windows go through the article below to find the Best Windows 10 Themes for your needs.
If you use a Windows OS than you are familiar with the term "Windows Theme", referred sometimes as "Windows Skin". There is a slight difference, if it is a third-party software, than it is referred as "Skin".
Best Windows 10 Themes (Top 10)
You have to know that a windows theme is a group of modifications that it can change the visual appearance of Windows for ex the desktop background, mouse cursor, and some other standard desktop icons. Each windows theme is  unique, below we will show you the Top 10 Best Windows 10 Themes.
> Check Out: Tips On How To Boost Your Broadband Internet Speed Using CMD
If you love Mac, you can create a MAC OS experience on your Windows computer.That's why this theme is created to do.Mac OS EI Capitan theme turns Windows 10 into a Mac computer, so for the Mac lovers this is the Best Windows 10 Themes for you to download.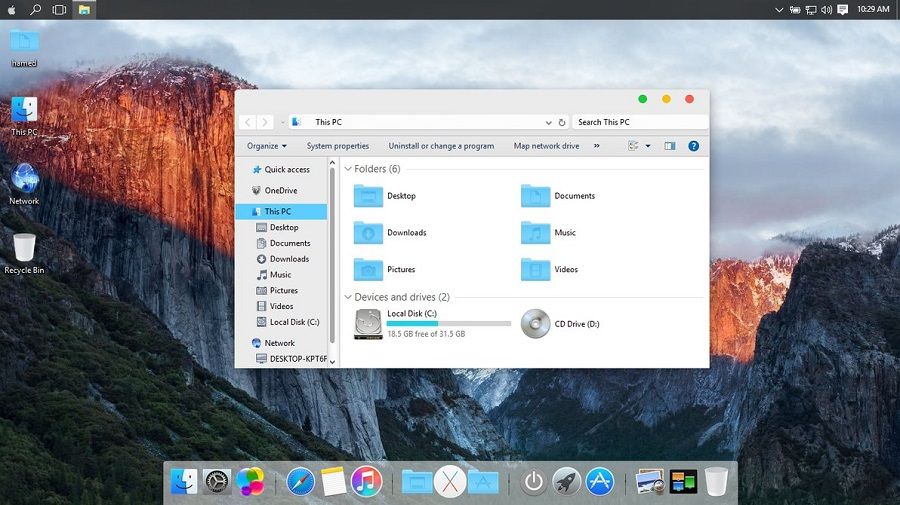 Silk theme is the best windows 10 Theme and the most beautiful one.It can turn your computer into an artistic piece of electronic device.You have the ability to customize some features like colors and the appearance of icons.Also the ability to also rearrange the folders so that they appear like a stack of cards its a great option that makes this theme one of the Best Windows 10 Themes.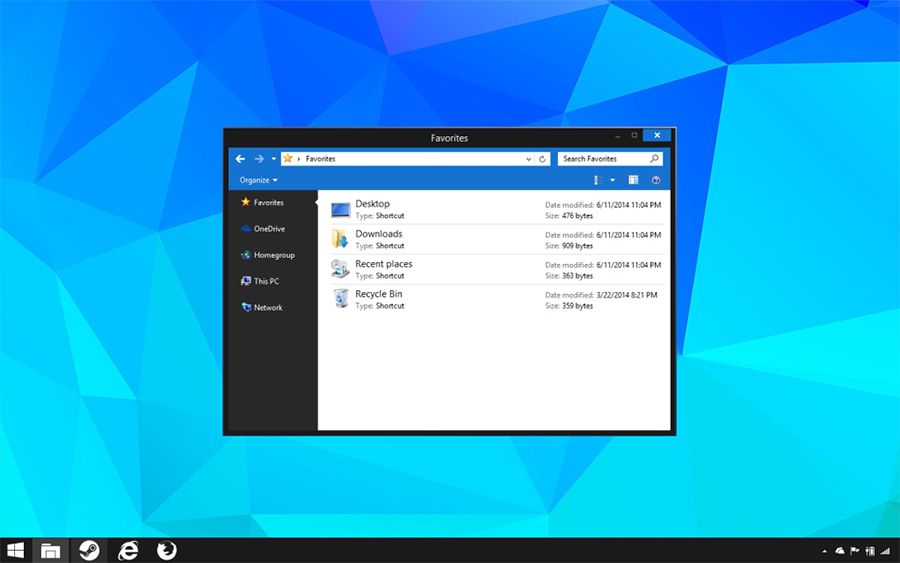 As the title says, if you love Ubuntu interface, this will be best theme for you.Ubuntu Skin Pack turns your Windows OS to the Ubuntu interface and also you can customize some aspects such as color and icons.For then Ubuntu fans, this will be your best windows 10 theme to install.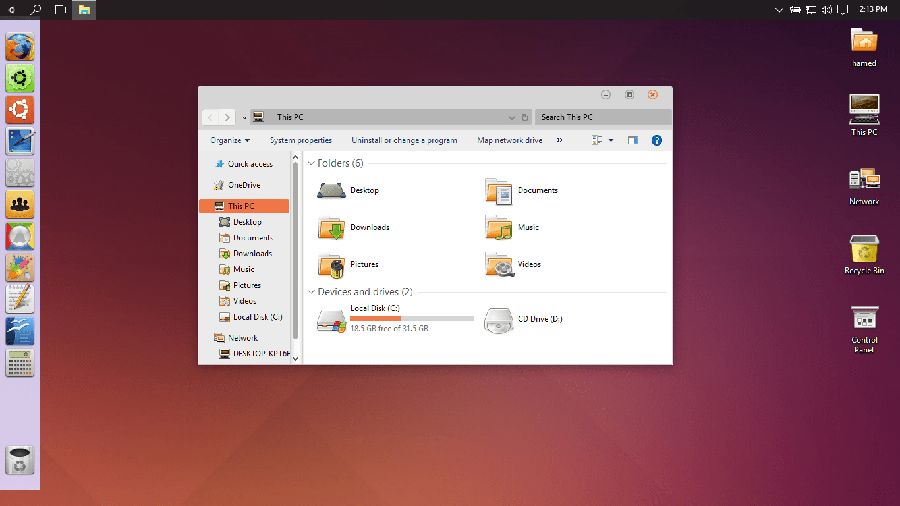 > Check Out: Top 5 Live Streaming Sport sites like FirstRow Sports
Diversityx VS is very stylish, it gives a dark classy appearance.It features some degree of transparency to balance the dark effect make it more appealing to the eyes.This is one of the best windows 10 themes and you will like the skins interface when you use your computer at night or in a dark ambient.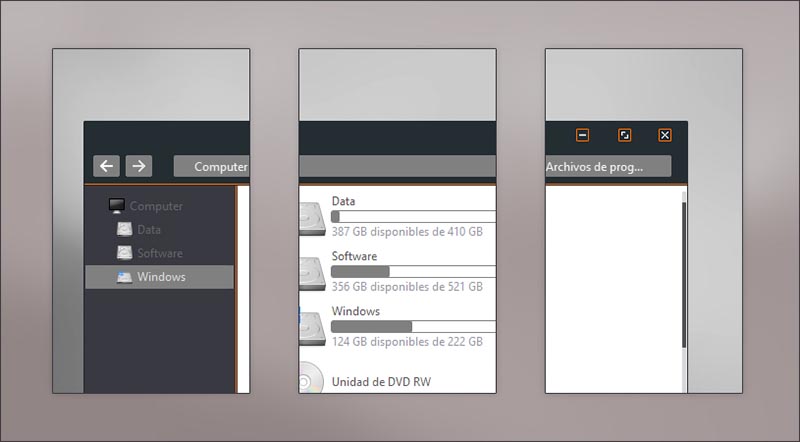 If you are looking for a simple and clear theme, than Vanilla is the best windows 10 theme for you.You should for sure consider it if you are into cloud computing.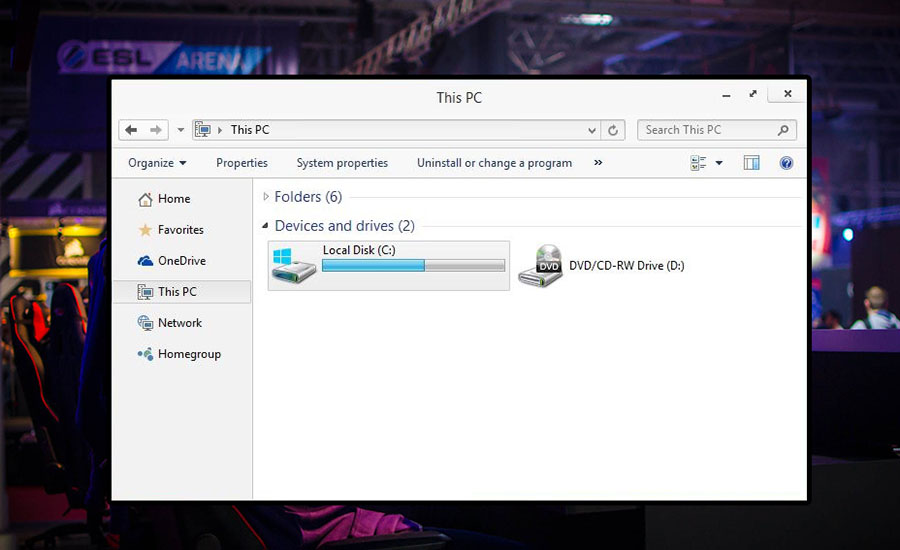 If you are just looking for a simple theme, Flattastic may be that one that you should consider.It is available in 16 variants, 8 versions for the day and another 8 for the night.
> Check Out: Top 7 Alternatives of Rainiertamayo to Watch Movies and TV Shows Online
Consider getting this Aero Glass skin If you are tired with an opaque and dull interface.It has a transparent interface and features an Aero glass style.Aero Glass is very attractive to the eyes.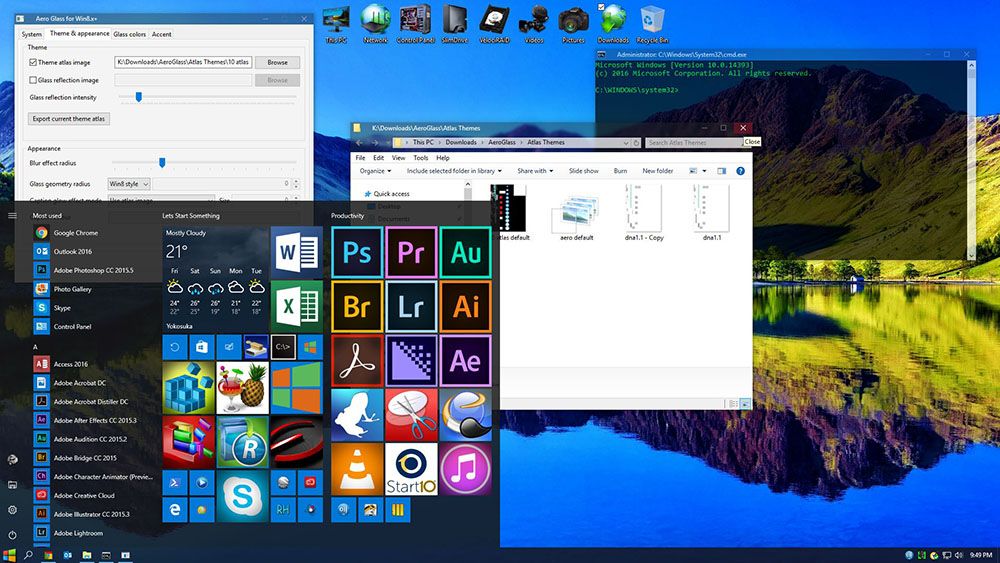 Its not bed to go back and remind ourselves about how it all started.Windows XP theme does a great job for all the fans of old style,you not it can be your best windows 10 theme.Also on this theme you can customize a number of features.
Simplify 10 is simple but classy,as the name suggests.It comes in different color patterns (grey and white) and makes the UI appear plain.Also it does a good job minimizing the sizes of the buttons.If you like minimal UI, that this is the best windows 10 theme for you!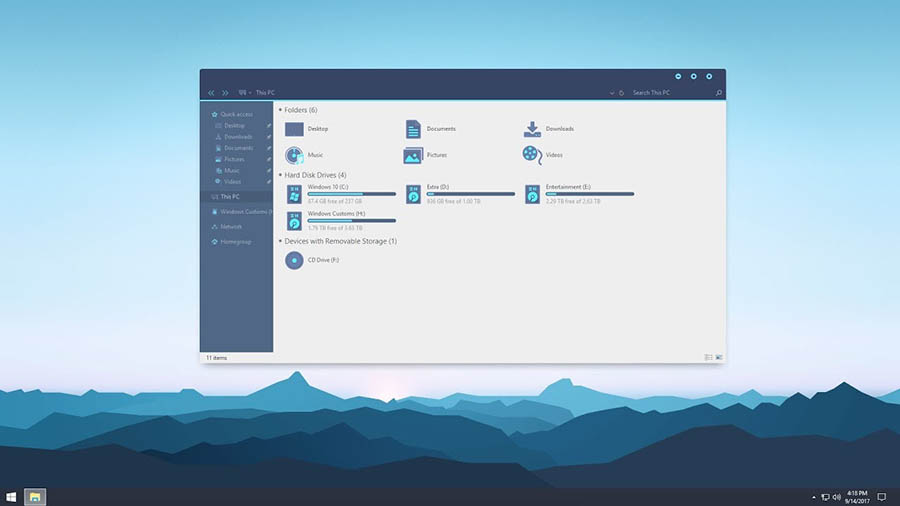 Do you love nature, than consider this theme, it is the best windows 10 theme for you.FootPaths theme features 11 wallpapers and each depicting different elements of nature.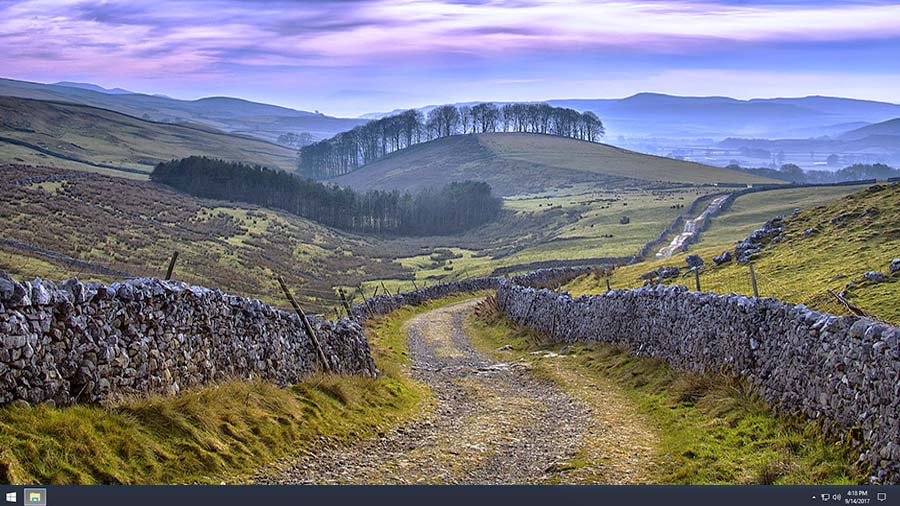 > Read Next: How to Download Movies from Netflix With Subtitles
So above in this article we have shared the best windows 10 themes.Feel free to tray any of the above to find your preferred one.If you have your one preferred Windows 10 Theme, let us know in the comment section below,follow us on twitter and facebook for more news and updates.
neOadviser