This camera will shoot pictures that have a resolution of 12,032×9,024 but no other specifics have been released.
"See You Later" writes briefly in an image released by the company, revealing ambitious data for this new camera.
Given that the current cameras, which are located on smartphones, which have a capacity of about 48 megapixels, this camera seems to be extremely powerful and in some form impossible.
This is not the first time that Xiaomi has tested a powerful camera on phones, having successfully tested the 64-megapixel camera, which will be launched later this year as part of a new very good phone.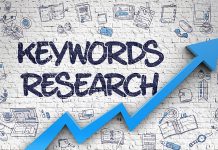 Starting a website takes up a lot of hard work and smart work. In today's competitive market, it has become difficult. Many websites do...