Getting Started With Gel Balling: Tips for Beginners
When you are starting with the activities, you need to deal with the beginner phase first, which, at times, can be quite demanding. You know that today there are many super fun and interesting activities you can do to feel satisfied and to release all of the toxic energy that has been collected over time. Most certainly, you have heard about paintball and how huge a trend it was at some point. However, paintball has many different alternatives, and without saying, gel balling is among the best. There are a couple of must-know tips, and here are the things you need to know. 
You Must Know How to Hold the Gun Properly 
This may seem like an obvious thing to know, but getting to know how to properly hold this gun can be a challenge for those dealing with it for the very first time. Some of the things to remember are to not hold the elbow out unless you want to look really silly or even hurt yourself. For you to stay safe and look like a real soldier, you should draw your elbow in instead of letting it poke upright. 
The Right Pair of Shoes 
Once again, this one seems quite obvious, but you truly are not aware of how much running you will have to do in a game until you are fully immersed in it. You will move in different ways, from running fast to crawling and pacing slowly, being ready to change directions in a matter of seconds and even diving for better covers. So, the amount of moments required for playing this game is wild, and you need to make sure you are wearing shoes that can support every single one of them. 
You Should Make Connections with the Local Team/Teams 
One of the best ways to get into a sport is by surrounding yourself with people who are professionals at it. There are many great local teams you can choose among. You can rent there or bring your own incredible custom gear from GBU and be fully equipped for the upcoming match. If you want to find the best team for your local area, you can look it up on the Internet, ask your friends about their own experiences, or even ask in the gear shops; they are always familiar with this type of information. 
Listen to the Game Briefing 
One of the most common mistakes the competitors make is skipping the game briefing or simply finding it too boring, so they decide not to pay any attention. Do not be this type of player. You can get yourself and others hurt. Always pay close attention to the game rules and all objectives before you get to play. This is the most important piece of advice! Also, make sure you are not the one who is always late. 
You Should Unload Your Magazines After Each and Every Game 
This is a crucial piece of advice for blaster maintenance. In case you skip this step, you are risking deteriorating the mag internals. Over time, some of the internal parts may weaken which is a pretty normal thing, but, for you to prolong the life and durability of your mag as much as possible, you should make sure you empty it after each game. Do not underestimate any of these steps as you may be feeding the issues and blaster jams, which are quite dangerous things to deal with. 
Prepare Yourself Physically and Mentally 
Being a very physical sport, gel balling involves a lot of mobility, and players must be ready to take hits from their opponents. It's important to be ready to handle a lot of pressure, especially if you're new to the sport. Among the various motions used in this sport are running, dodging, and crawling. There is sometimes a hefty weight penalty associated with wearing protective clothing and tools. Inevitably, carrying so much bulky equipment might cause you to feel quite fatigued. One piece of advice from the pros is to have your body warmed up and stretched out before you start playing.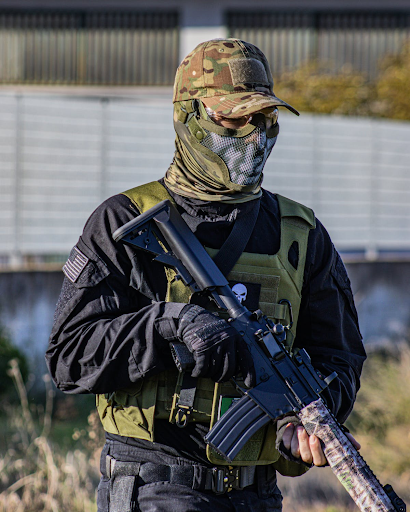 Gel balling is a super fun and exciting sport that will have you moving around A LOT. This is a perfect weekend activity for those people who are working long hours seated and who are not exposed to any movement at all. It is also a super effective way for you to relive the pent-up negative energy. We recommend gel balling as a top activity if you want to feel it all—a thrill and your muscles burning at the same time.