How Do Celebrities Deal With Paparazzi
Paparazzi are famous for constructing celebrity images, at times they exaggerate some aspects of a celebrity's life to make them relevant. Their larger-than-life lifestyle is then used to drive TV ratings, ticket sales, endorsement opportunities, and in getting likes on instagram. But for as much as the paparazzi are beneficial to celebrities, they are never welcome and that is why most celebrities have devised strategies for dealing with them.
How do celebrities handle the paparazzi?
Wearing concealing outfits
You will be amazed at the extent to which celebrities can go, just to conceal their identity or to steal the attention of a more famous celebrity that is in their company. Take for example the case of Jaden Smith and Kylie Jenner who were on a public outing; now given that Kylie already commands a lot of attention from both the public and the paparazzi. Smith had to come up with a strategy to also remain relevant and so he went on and clad himself in an iron man costume.
The move, as some people believe was to steal the limelight from Kylie, but it could also be because he wanted to remain anonymous or just wanted to make the headlines and make people laugh.
Repeating the same clothes
Now on a more serious note, how do celebrities deal with Paparazzi? Well, one Daniel Radcliffe, took it upon himself to punish the paparazzi by ensuring that the pictures that they took of him were worthless, and this is what he did.
While featuring in the London play Equus, the actor kept wearing the same clothes whenever he left the theater and this he did for the six months that the play was in production. Radcliffe left wearing the same jacket and hat, a thing that made the pictures taken by the paparazzi seem old/reused and were, therefore, worthless.
Hiding behind object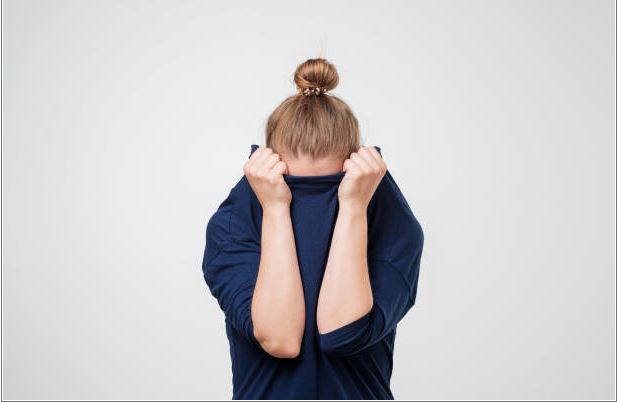 And if you think that Radcliffe was not creative, well here is someone who likes to hide in plain sight by only hiding his face. One famous Dustin Hoffman ducks behind mailboxes, trees, and poles just to obstruct his face. His primary aim is that the photographers fail to get a clear shot of his face, a thing that then renders the photos taken by the paparazzi useless.
Wearing masks
If you are a believer then you must know how hard it is to get a glimpse of your favorite Canadian singer, Justin Bieber. The singer has been a victim of the paparazzi for the most part of his life who always seem to hang around his shadow where ever he goes. Well, this could be uncomfortable and as such Justin Bieber resorted to wearing a mask wherever he went while out in the public, the mask would make him remain anonymous. The singer wears a gas mask together with his friends a thing that would further confuse the paparazzi.
Can celebrities sue the paparazzi?
Yes, celebrities can sue the paparazzi; however, if you look closely, the relationship between the two groups is more symbiotic and thus mutually beneficial. Most celebrities walk out of their homes or workplaces with the intention of feeling high and mighty and which is brought about by the group of cameramen struggling to get their best shot. And that is why a good number of the celebrities are always in their best outfits, and as mentioned earlier some of the shots taken by the paparazzi do attract the dollars.
The snappers on the other hand, also sue the celebrities when they use the photos in which they appear without getting the proper consent from them, which is normally expressed as copyright infringement.
Celebrities who have sued paparazzi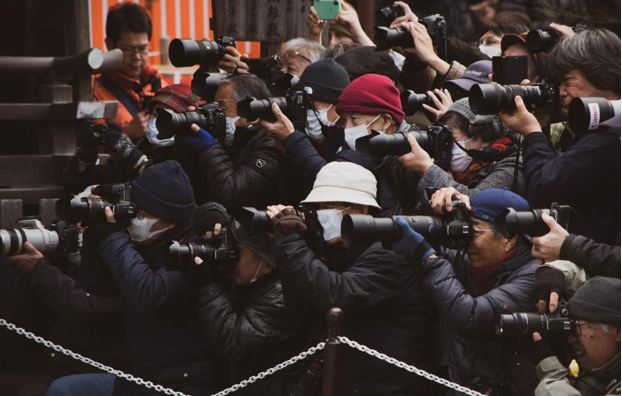 Not all celebrities will go into hiding or burst their brain cells thinking of ways of dealing with the paparazzi. And as such they have made it their mission to drag the shutterbugs to court, some of the no-nonsense celebrities are Halle Berry and Jenifer Garner, who aided the passage of a new legislation that would protect celebrity kids.
George and Amal Clooneypromised that the photographer, together with the agency and magazine that he represented would be prosecuted after he climbed a tree outside of his Italy home just to take a photo of his one and a half old month twins. Nicole Richie won a legal battle over one Fabricio Luis Mariotti after he was caught lurking at her daughter's pre-school.