The engine is an 8.0 liter turbocharged W16, with 1479HP that goes from 0 to100 km/h in 2.4 seconds
The Bugatti Divo is an expensive car, which costs £5.4 million. Therefore, even if you sell your expensive home to buy this beauty, all 40 cars produced, are already sold out.
[td_block_ad_box spot_id="custom_ad_2″]
Bugatti has never produced racing cars, but always ideal cars for good roads. The whole body is made of carbon fiber while reaches a maximum speed of 380 km/h. The engine is an 8.0-liter quad-turbocharged W16, with 1479 horsepower, and goes to 100 km from 0 in 2.4 seconds, so is really fast, writes Top Gear.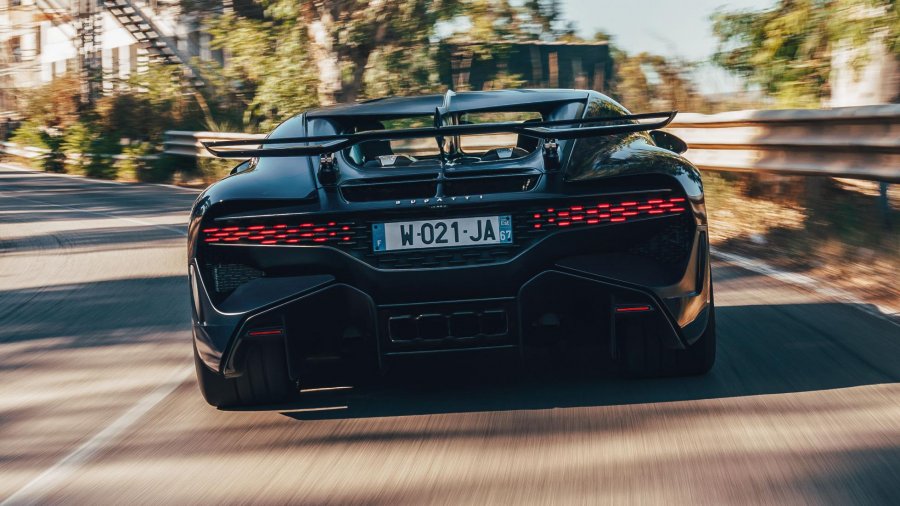 The interior, of course for a luxury car like this, is made of leather, of two different tones. Simple but built with a lot of care and elegance, without excesses and many details. Although this car will hardly be able to drive it at the maximum potential it has on normal roads, with lots of other cars, however, it is perfect even at lower speeds and really walks on the road like a Diva. The steering wheel is very easy to maneuver and even in the pits retains its elegance.
[td_block_11 category_id="3″ limit="1″ td_filter_default_txt=""][td_block_ad_box spot_id="custom_ad_3″]