Car Accidents and the Rule of Law: Legal Tips Every Driver Needs to Follow
As a driver on the road, it's important to recognize the law and its impact on automobile accidents. Not only must drivers understand what their responsibilities are if they're involved in an accident, but also the breaking of any relevant or applicable laws can often have serious negative repercussions for both parties. That's why we're here today to provide you with some essential legal tips every driver needs to follow—and become better informed of your rights and potential liabilities when behind the wheel.
Contact A Lawyer Immediately
The most important thing to do after an accident is to contact a lawyer right away. Not only can they provide you with essential legal advice, but they can help protect your rights and interests in the case of any dispute or litigation that may arise later down the road. A qualified lawyer can review all aspects of your accident, including evidence and witnesses, to determine if any laws were broken and whether you have a case to pursue. Reputable Baton Rouge lawyers at the Joubert Law Firm note that it's important to have a legal professional on your side, so you can ensure your interests and rights are protected. It's particularly essential if you feel like the other party involved in your accident is at fault or has acted negligently.
Understand The Impact Of Any Tickets Or Violations Assigned By the Police
If any tickets or violations were assigned to either of the individuals involved in an automobile accident, these are important documents to understand and review for accuracy. Any tickets you receive from the police should be reviewed carefully with your lawyer, as this can determine who is at fault for the accident and what liabilities or consequences either party may face. An experienced attorney can ensure that any tickets are correctly assessed and issued with accuracy, which could minimize potential risk in court proceedings.
Stay Up To Date With Your Insurance Policy
It's also important to stay up to date with your insurance policy, as this can determine who will be liable for the cost of any damages or medical bills arising from an accident. Comprehensive policies should cover all aspects of a potential claim and protect you in the event of any dispute. Knowing what is covered by your insurance can give you more peace of mind and help you make more informed decisions if a legal battle is necessary.
Know Your State's Laws 
Every state has specific laws pertaining to car accidents, such as who's at fault and the timeframe in which a claim must be filed. Depending on the laws of your state, it could be imperative that you file a claim within a certain time period. Additionally, some states have modified comparative negligence rules that may determine who is at fault and how much compensation each party receives. Be sure to familiarize yourself with your state's car accident laws before filing an insurance claim or lawsuit. This will help you understand your legal rights and responsibilities after the incident. 
Understand Your Rights and Obligations
It's important for drivers to understand their obligations when it comes to traffic rules and regulations in order to prevent accidents from occurring in the first place. Every state has its own set of rules that need to be followed—from speed limits, lane changing laws, and signal usage to traffic light timings. It's also a good idea to review the rights you have when it comes to filing an insurance claim or taking legal action against another party involved in an accident with you. 
Be Sure To Collect Evidence After An Accident
Finally, make sure that you collect evidence from the scene of an accident, such as photos and statements from any witnesses. This can help prove who is at fault in the case of a dispute. It's also important to save all medical records to demonstrate that you have sustained injuries or other damage caused by the incident. You should also keep a copy of the police report, as this can be used to back up your claim. All of these documents should be kept safe to provide evidence in court if necessary.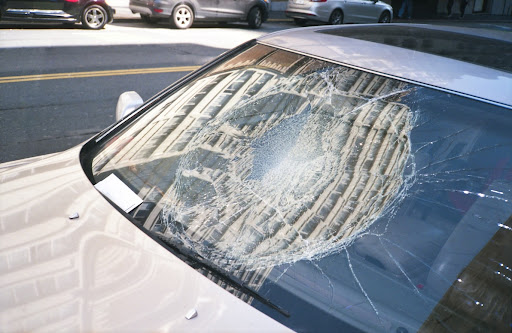 Having all the facts prepared and organized before you take legal action is important for ensuring that your case has the best chance of success. If at any point during the process, you feel overwhelmed or confused, it can be beneficial to hire a lawyer to help protect your rights and interests. A legal professional will have the expertise necessary to ensure that all aspects of your case are properly addressed, so you can receive the compensation and justice that you deserve.