Top Effective Tools That Will Improve Your Manufacturing Business Performance
There are a number of factors that go into making a manufacturing business successful. While production and efficiency are certainly important, it's also critical to be able to monitor and adjust as needed in order to ensure the best possible outcome. This article will take a look at some of the most effective tools that can help improve your manufacturing business performance.
Production Monitoring
The production process is the most important aspect of a manufacturing business. It's not just about the production itself, but knowing when to change or upgrade production, what production goals to set based on targeted production numbers, and being able to monitor production rates in real-time. Production monitoring is an important part of any production environment – especially for businesses that need to make frequent changes or updates to production schedules. This includes processes such as assembly line work, material mixing, and controlled environments where constant adjustments are necessary. Production can be monitored manually through data collection from various sources throughout the process, but many modern factories use production monitoring software that can collect information and transfer it in a single stream with integrated controls into a centralized location for easy access by supervisors and managers. It can even be set to trigger alerts when production operates outside of the production system's operational thresholds, allowing for real-time production changes that improve overall production efficiency and reduce costs on wasted materials or products.
In-line Quality Monitoring
In-line quality monitoring tools allow you to keep track of the quality of your products while they are being produced. This helps ensure that high-quality production can continue while issues can be identified at an early stage, rather than after processing is complete. This sort of data tracking is beneficial when it comes to identifying weak points in processes while production is still occurring. The production of a single product may contain dozens, hundreds, or even thousands of individual production steps. These include any number of production changes that could introduce errors that can later be identified as lower-quality goods. In-line quality monitoring does not necessarily prevent these production issues from occurring – but it can help to identify them as they happen and take action based on the production data available to improve production processes and practices before an issue becomes widespread or has a significant impact on production rates or overall production efficiency.
Investing in New Tools
As production requirements change, it may become necessary to invest in new production monitoring tools or production equipment. When it comes to production, businesses need to be able to adapt and change as necessary in order to meet the demands of the market. This often means investing in new production equipment or technology in order to keep up with changing production demands. While there are always risks associated with investing in new production equipment, the benefits often outweigh the risks.
Some of the benefits of investing in new production equipment include:
– Increased production rates
– improved quality control
– Increased efficiency
– Fewer defective products
– Reduced labor costs
– Reduced production time
Keeping the Workforce Happy
More production means more workers, which in turn means that you'll need to introduce production monitoring tools within the production floor to ensure that your employees are happy and able to work at optimal production rates without sacrificing quality or production time. This may be especially important when it comes to production-heavy businesses because the success of a business often rests on its ability to maintain high production rates. Investing in productivity tools for your workforce can make sure that every worker is working as productively as possible while maintaining quality control with minimal expenditures from your company. But also, a moral and emotional factor is important – angry workers may revolt or simply work slower. Therefore, it is important to offer them a fair exchange, such as many benefits, a positive work environment, a good salary, medical care in case of injury on the job, and so forth. 
Adopting a Standard Quality Metric
In production, a standard quality metric refers to a production method or production level that has been deemed the benchmark for production. It is used as a reference point for production levels and production rates so that producers can determine if there are issues with production methods or equipment that might be interfering with production levels or production times. When making adjustments to production processes, it may be necessary to adopt new standards of quality metrics in order to improve production performance and overall quality control. Critically analyzing existing practices will allow you to identify potential problems with the existing processes before they negatively affect your business's ability to produce goods effectively, efficiently, and within a reasonable time frame.
Making Connections with Educational Facilities
Many production monitoring tools are expensive to acquire, but may also require employees with the proper training in order to use them for maximum production potential. If your company is new to production monitoring tools or production equipment, it may be worthwhile to consider partnering with local educational facilities in order to establish a pipeline of talented individuals who are trained in using production monitoring tools or production equipment before starting their career with your company. This will help you save money on production monitoring tool training costs while ensuring that your employees are adequately trained on using production tools and production equipment when they're brought onto the team. Though, this also means they will probably work harder to finish their studies in order to start working as soon as possible – something that has become very rare in recent years. While this might not seem like an important step on the surface, it can have significant production benefits over time.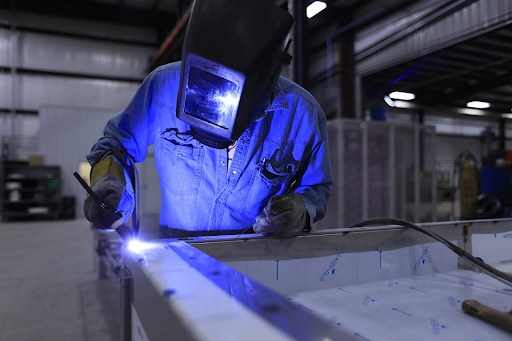 Production is a vital part of any business and, as such, it's important to use the right tools in order to improve production rates and quality control. This article has looked at some of the most effective tools that will help improve your manufacturing business performance. From machinery and technology to people skills and more, there are a number of ways to make your production process run smoother. If you're looking for ways to increase production without sacrificing quality or time, then these are the tools for you.