Top Types Of Massage You Should Enjoy In Dubai
Dubai is the largest megacity in the United Arab Emirates. All spheres of life are concentrated here — tourism, recreation, business, industry, and entertainment. This biggest city in the UAE never ceases to change and surprise. It delights residents and guests with its architecture, infrastructure, new technological solutions, a huge selection of entertainment, and, of course, a world-famous level of service.
But Dubai still has one drawback! All megacities have it. There are a lot of people in the city, and sometimes it is hard to find a place to relax. Therefore, if you are in Dubai, are tired of the bustle of the city or simply want to relax and try something original and oriental, then you definitely need to visit a top-notch Dubai spa center. After all, as you know, massage is one of the best ways to relax. In this article, we will talk about the top types of massage you should definitely try in Dubai.
Be sure to consult your doctor for any contraindications before visiting any massage and spa.
Lava Shells Relax Massage
Lava shells relax massage is especially popular at world spa resorts. However, you can try this type, unusual for many, in one of the massage Dubai Marina beauty spa centers. Shell massage is similar to hot stone therapy massage. Lava shells relax massage perfectly relaxes muscles, eliminates tension in the body, improves blood circulation, and has a calming effect on the nervous system. This treatment is recommended for a variety of neurological diseases and is also perfect for those who are tired of the bustle of the city and want to relax. This type of massage also perfectly tightens the skin of the face and décolleté.
Bamboo Massage
Bamboo massage is considered one of the most effective for relaxation. This type of massage removes unnecessary muscle tension, mental fatigue, and anxiety; and improves blood circulation, metabolic processes in the body, and nutrition of cells and tissues.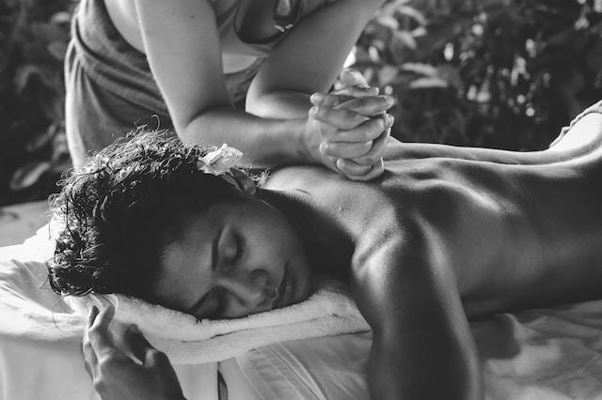 After the massage, clients feel renewed in the body. Blocks and stress go away, and calmness is achieved. Bamboo massage relieves a person from insomnia, and chronic fatigue, saturates tissues with oxygen; tones the body, and helps reduce cellulite. This type of massage is actively used to maintain a beautiful body shape.
Aromatherapy Massage
Aromatherapy Massage is one of the types of massage that is becoming increasingly popular. This is essentially the same traditional massage but with essential oils. However, only a professional massage therapist can do everything perfectly and apply essential oils correctly. Aromatherapy massage helps rejuvenate the body, relieves muscle pain, and makes breathing easier. This type of massage helps maintain the skin in good condition, making it velvety and elastic. It affects the circulatory and nervous systems and helps stimulate the blood circulation process and remove toxins from the body.
Hot Stone Massage
Hot stone massage is a therapeutic pleasure that everyone should experience. This type of massage helps relax muscles, increases the intensity of metabolic processes, and brings a feeling of physical peace and mental balance.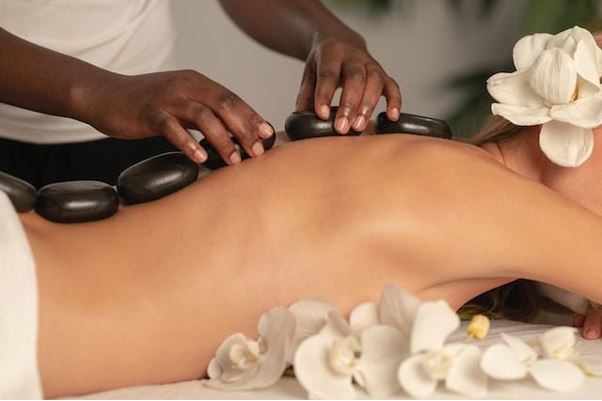 During the gravestone remedy procedure, blood inflow to the painful area increases, cells begin to work more laboriously, and blood and lymph remove poisons and waste. At the same time, the tissues are enriched with oxygen. The specific energy of monuments eliminates pressure and stress and neutralizes negative energy.  After this massage, your life will shine with bright colors again!
Conclusion
Nowadays, almost everyone encounters stress in one form or another due to the fast-paced nature of life, the abundance of tasks at work, and the continual noise. Although stress can be stimulating, it starts to "spoil" one's physical health when it lasts for an extended period of time. Therefore, it is extremely important to give yourself a break. Massage is one of the best ways to combat stress.