6 Tips To Help You Find The Right Home
Are you within the marketplace for a brand new home? If so, you know that it can be a daunting process. There are so many things to consider – from location to size to budget. However does one recognize that one is correct for you? Don't worry – we're here to help! In this blog post, we will discuss six tips that will help make the home-buying process easier and less stressful. Keep reading to learn more!
Is There Anyone Disabled In Your Family?
Do you or anyone in your family have a disability? If so, it's important to take that into consideration when choosing a home. You'll want to make sure that the layout of the house is accommodating and that there are no potential hazards. For example, if you have a wheelchair-bound family member, you'll want to make sure there is an elevator or that the home is single-story. Also, there are many disabled accommodation options that you may not have considered, such as wheelchair ramps, wider doorways, and accessible baths and showers. Keep your loved ones in mind when house-hunting and you're sure to find the perfect home for your family.
What's Your Budget?
This is perhaps the most important factor to consider when looking for a new home. You need to be realistic about what you can afford and be sure to stay within your budget. There are many online tools that can help you calculate how much you can afford to spend on a new home, and we recommend using them before beginning your search.  
Do You Have Pets?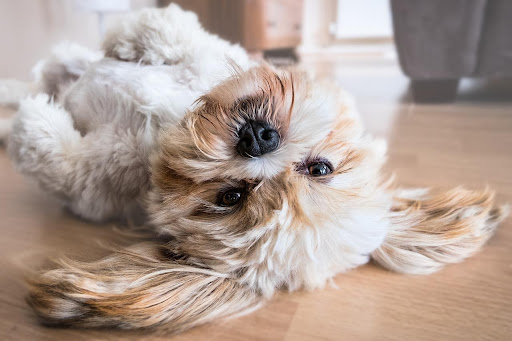 Another important factor to consider is whether or not you have pets. If you do, you'll want to make sure that the property you're considering is pet-friendly. This means it should have a fenced-in yard and/or be located near a park. Additionally, you'll want to make sure that the home itself is pet-friendly, with hardwood floors instead of carpet (if possible) and no potential hazards.
How Much Space Do You Need?
Think about how much space you currently have and how much you need. If you're downsizing, you may be able to get away with a smaller home. On the other hand, if you're moving from a studio apartment to a house, you'll need to make sure that there is enough room for all of your belongings. Additionally, think about how many bedrooms and bathrooms you need. Do you want a guest room? A home office? Build an inventory of your must-haves before starting your search
What's Your Ideal Location?
Are you looking for a home in the city or the suburbs? Do you want to be close to public transportation or have a large backyard? These are all important factors to consider when choosing a location. Once you've decided on your ideal location, you can start narrowing down your search to homes in that area.
What's Your Style?
Do you favor a more contemporary or conventional home? Do you prefer a fixer-upper or a home that is already furnished? These are all vital factors to take into account while picking your new residence. When you've chosen your design aesthetic, you may begin exploring for houses that meet your requirements. We hope you found these tips helpful! House-hunting can be a daunting task, but we're here to help make it easier. If you have any questions or need assistance finding the perfect home for you, please contact us today. We would be happy to help! 
Happy house hunting!