Wondering How Satellite Internet Works? Here's an Overview
The wonders of satellite internet have left many wanting to learn the specifics. With today's advancements in technology, it is no wonder that more and more are searching for a way to access the web without requiring them to be connected via a physical connection. Satellite internet is the ideal solution for remote locations that need high-speed access. In this blog post, we will discuss how satellite internet works and highlight some of its incredible benefits. From businesses to individuals, nobody needs to miss out on fast web connectivity anymore!
What is satellite internet, and how does it work?
For those living in more rural areas, satellite internet offers an attractive alternative to traditional cable or telephone connections. This type of connection is transmitted through satellites orbiting the earth, allowing users access to high-speed internet without having to physically connect with a service provider. Generally speaking, satellite internet will provide relatively fast download speeds (up to 100 Mbps can be achieved) with sufficient data packages available for streaming services and gaming platforms. Namely, if you live in a rural or remote area you can use satellite internet. Whether you decide to click to learn more about it or do your own research, satellite internet is worth a look. To use satellite internet in a remote area, all one needs is an unobstructed view of the southern sky from where their satellite dish is installed. The dish then receives the signals from space-based transmitter/receiver stations, which are often referred to as gateways, and converts them into web data streams that can be used by consumers around the world. Its availability has expanded greatly over the past few years, making it easier than ever before to access remote networks without being tied down by traditional wire service providers.
The benefits of satellite internet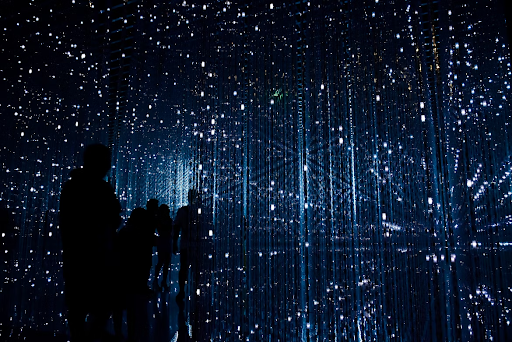 Satellite internet is a game-changer for those living in rural or remote areas who do not have the luxury of terrestrial or cable networks. It furnishes dependable, high-speed broadband access both in your home and at work that can open up myriad opportunities. With satellite internet, homeowners are able to take advantage of the same services seen in many urban areas; streaming video, web conferencing, and gaming. Additionally, remote working is possible due to video chat applications and other networking programs that rely on the speed of satellite broadband connection. Satellite internet may very well revolutionize how people approach work and entertainment – bridging geographic distances not just on a professional level, but on a personal one as well.
How to choose the right satellite internet provider
Choosing the right satellite internet provider may seem overwhelming. There are so many available services out there, that it can be hard to make the right decision. Do your research and read the reviews of each provider in order to better understand what they offer, what customer service is like, and if they have any customer promotions or additional incentives. It's also important to make sure they provide adequate speed and a reliable connection. Once you decide on a particular provider, reach out with any questions or inquiries you may have prior to signing up for service. This way you can ensure that the provider meets all your needs and ultimately serves as the best possible choice for your home network setup.
If you live in a rural area or cannot access other kinds of internet, satellite internet is the perfect solution for your needs. With lightning-fast speeds and dependable connections, it doesn't take too much research to find an affordable provider that works with you! Of course, there are a few things to consider when using satellite internet like making sure nothing blocks the southern sky's line of sight and watching out for data caps. However, this service should be on top of your list if dial-up or DSL isn't available; it will not disappoint!