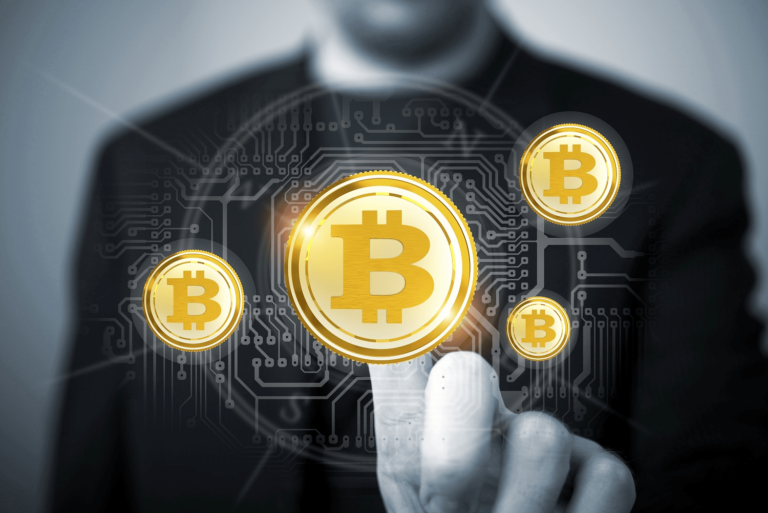 The borderless existence of Bitcoin encourages everyone in the world to use it anywhere they are located. Bitcoin has been rapidly available in Africa, which has culminated in a rise in popularity over the past few years. Bitcoin has made its way to the famous African MPESA helping Africans to sell bitcoin for MPESA.
Simply stated, cryptocurrency is online money that people will use much like real money to purchase items or give to others. The 'crypto' in cryptocurrency derives from the complex cryptography (encrypted codes) used to build and document transactions.
[td_block_ad_box spot_id="custom_ad_2″]
Cryptocurrencies seek to cut out middlemen, such as credit card firms or banks, making it easier to move money from one virtual wallet to another. Cryptocurrencies are therefore not governed by any central authority that technically defends them from any government intervention.
Cryptocurrency trades are rising exponentially in Africa. On a continent that already accepts mobile income, virtual currency provides advantages to a youthful, tech-savvy community.
Africa is witnessing an industrial transition that has little to do with the banks and despite no proof of an alteration of stagnant economic policies.
Monthly cryptocurrency payments to and from Africa under $10,000 (€8,500) have risen by 55% during the past year, hitting a high of $316 million in June.
These figures, which are focused on data from the US analysis company Chainalysis Blockchain, are expected to continue to grow. And while cryptocurrency is more widely used by financial traders in other parts of the world, Africa is taking advantage of this development and is primarily using it for trading.
The bulk of this operation is carried out by individuals and small enterprises in Nigeria, South Africa and Kenya.
In this post, you can discover five aspects that Africans will use Bitcoin ( BTC) in 2020.
1. Investing
Investing is potentially the number one bitcoin usage case at this stage. This is the case
both internationally and in Africa. While Bitcoin was initially introduced as a decentralized digital payment mechanism, it has developed into a common gold-like investment commodity. The name, therefore, is "internet gold."
Today, Africans are purchasing bitcoin on multinational peer-to – peer trading sites or local exchanges expecting that "digital gold" would rise in value and exceed its previous all-time $20,000 per coin.
2. Online payments
You will pay for products and services online using Bitcoin. There are many international bitcoin startups, such as BitRefill, that allow Africans to buy airtime using BTC or gift cards for a number of major online retailers. There are also small stores in Africa that make it easier for individuals to invest their bitcoin.
Online store Newegg, for example , requires African shoppers to pay for BTC sales after bitcoin adoption was expanded to Uganda , Tanzania, South Africa, Nigeria, and Kenya last year. And several brick-and – mortar stores have begun to embrace digital money. For example, a restaurant in Kenya named Betty's Place takes bitcoin payments.
3. Remittals
The rate of sending remittances to sub-Saharan Africa is greater than any other region in the country. According to the World Bank study, remittance fees in Africa stay above 10%. As a consequence, tech-savvy individuals in countries such as Uganda , Kenya, Nigeria , Ghana, and South Africa have earned bitcoin remittances.
Where there is sufficient local exchange availability to translate BTC into local currency, a bitcoin money transfer would be much cheaper than utilizing conventional money transfer operators. There is also a B2B forex transfer firm, named BitPesa, which leverages the Bitcoin blockchain to deliver cross-border remittances to companies.
4.Gambling Online
Gambling is one of the largest and most lucrative industries in the world in Africa. Young people in sub-Saharan Africa are especially fond of gambling. The Geopoll survey estimated that 3% of young people in sub-Saharan Africa spent part of their income on gambling. In addition, gambling firms are also taking advantage of the increasing ownership of smartphones in sub-Saharan Africa to launch online gambling.
Bitcoin gambling has become popular when consumers are searching for a low-cost, zero-tax, somewhat anonymous gambling alternative. Online casinos are gradually beginning to embrace bitcoin as a payment form, and many are targeting countries like South Africa and Kenya, where betting has become very common.
5. Donations:
Bitcoin is often used to bring meaningful contributions to the environment by donations. Charities and NGOs in Africa are collecting contributions from Bitcoin to increase the donor pool. An example will be BitGive, which has collaborators with the Water Project in Kenya, where it is helping to improve access to clean water in rural areas.
Other Bitcoin fundraising programs in Africa are driven by groups such as Binance Charity, Legs4Africa, UNICEF and GiveDirectly. If the evolution of Bitcoin continues to evolve through the years , the way Africans use it might also increase. Moreover, the desire for financial inclusion on the continent could see the usage of bitcoin by Africans on a regular basis in the future.
[td_block_ad_box spot_id="custom_ad_3″][td_block_11 category_id="3″ limit="1″ td_filter_default_txt=""]