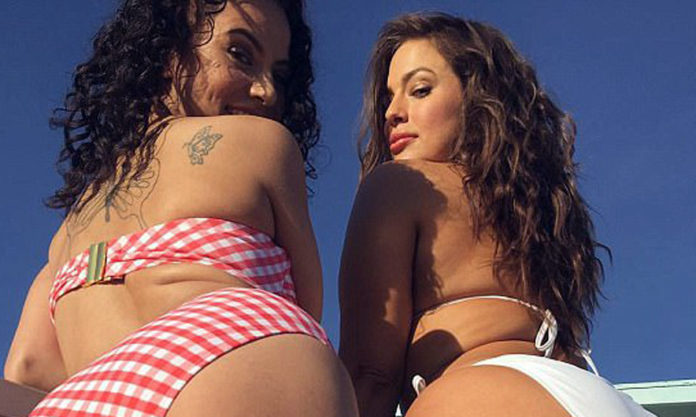 She was the first buxom model on the cover of the "Sports Illustrated Swimsuit Issue", and Ashley Graham once again showed why she was selected.
On Saturday, the 30-year-old posted on the Instagram photo of her bikini that "makes crazy" her followers.
In one of them she shows the back with a friend,the 28-year-old T Ortiz.