6 Questions You Should Answer After Getting In A Car Crash
If you're involved in a collision, knowing what to do next is essential. Here are six questions you should answer after getting in a car crash.
Will you be compensated after an accident?
You may feel exhausted and overwhelmed after an accident – purchasing a new car or getting the cost of repairs can seem impossible. Ask yourself, "can I get compensation in an accident?" because you may be entitled to fiscal compensation depending on what caused your accident. An essential first step is to contact a qualified attorney who understands the relevant laws – helping you negotiate a fair settlement with the party responsible for your damages. A clear understanding of recovery options helps ensure you receive enough compensation to cover your expenses – so don't let yourself stay in the dark and accept less than what you deserve.
Who is at fault for the accident?
Investigating who is at fault for the accident is an integral part of determining how it can be prevented in the future. Police will diligently follow up on all leads, but family members and those affected by the accident may need closure as to why it occurred. An open dialogue between both parties looks to be the most feasible way to determine responsibility and accountability for the unfortunate event. While this process can be complicated, it is essential for finding a resolution and seeking justice.
What should you do after getting in a car crash?
Knowing the most important steps to take to stay proactive can be challenging:
Check yourself and those around you for injuries and ensure everyone is safe. Even if there are no visible injuries, it's essential to seek medical attention to ensure you are completely unharmed.

Contact the police and get a copy of the police report that can prove what happened during the car crash later on.

If possible, try to document evidence at the scene, including pictures of the damage and witness information.
These actions after a car crash will help ensure your safety and rights.
Should you hire a lawyer if you've been in a car accident?
Suppose the accident wasn't your fault, and you feel confident taking on the insurance companies yourself. In that case, that's one thing — but if serious legal issues need to be sorted out, it makes sense to seek legal advice from an expert who can guide you through the process. Having someone knowledgeable about auto insurance and injury laws, who can explain your rights and options, can be enormously helpful. And it's essential if you're accused of causing the accident or face any related criminal charges. The peace of mind that comes with knowing that someone is advocating for your safety and financial interests shouldn't be underestimated — it's something only an experienced lawyer can provide.
What are some of the most common injuries people suffer in car accidents?
Perhaps the most common injuries people suffer are whiplash, head and neck trauma, broken bones, concussion or traumatic brain injury (TBI), and internal organ damage. Whiplash is a soft tissue injury when the muscles supporting the neck stretch beyond their capacity due to being jolted in an accident. Concussion or TBI is caused by a blow to the head that disrupts normal brain functioning, usually resulting in memory problems, headaches, and disturbances in concentration. Such trauma can cause organ rupture or tearing of structures within them. Awareness of these possibilities is essential for anyone in an automobile accident so that they can inform their medical provider should they experience any symptoms.
How 

long

 will it 

take

 to 

recover

 from a 

auto

 

accident

 

injury

?
The recovery length depends on the injury's severity and how much care you put into the rehabilitation process. Injuries to the neck, back, and head often require physical therapy and a consistent regimen of rest, exercise, and lifestyle modifications. Even minor injuries might take longer than expected to heal, leading to chronic issues if not attended to properly. It's important to recognize when a wound won't heal quickly, and it would be wise to seek medical help for any pain or discomfort. While it's impossible to predict precisely how long it may take, staying positive and proactive can help ensure you have the best prognosis in your recovery from this traumatic experience!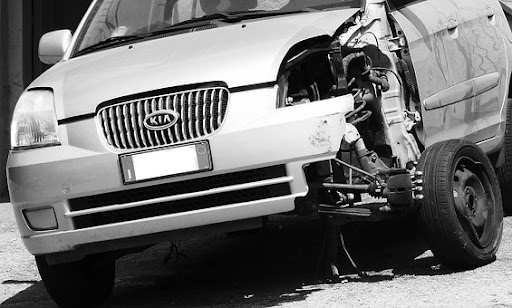 The aftermath of a car accident can be incredibly traumatic, and it can often seem impossible to figure out the proper steps to take. No one should ever face the trauma of a car accident on their own – contact an injury lawyer for help with the legal issues that may arise or seek medical advice even after a minor collision. No matter the scale of the accident, taking fast action is essential for minimizing physical suffering and stress and preserving your right to any financial compensation you may deserve.