There are many options people can choose to travel around this planet. America is so huge, most of them are relevant! Texas alone is greater in size than France. Would-be visitors need to assess the distances they will be traveling and think of speed, comfort, privacy, and freedom to name but a few things. Let's look at the major options together.
Plane
There are many airlines from which to choose. Chicago is packed with visitors every day, and they walk, taxi, cycle, or use public transport. There are also private charter providers who transport wealthy business people from state to state. Many tourists choose personal jet flights too, be they to visit museums, art institutes, or sporting events. Sometimes it is cheaper to travel by plane than using a train, although people may need to rent a car on arrival at the airport. 
Car
This method maximizes the sense of independence and autonomy. People can enjoy the landscape as they travel. Whilst trains or buses may not take someone to their exact desired location, a car will. Having said that, driving in cities is not a relaxing experience for inexperienced folk. 
People can also rent cars, but they need to have had a license for at least a year in North America. Vehicles can be accessed straight from the airport, but the most economical method is to book from a local city company. If the rental is purely for a one-way journey, there may be a steep fee involved in leaving the car at a drop-off point. 
It's important to know that the quality of cars can vary greatly between rental businesses. When it comes to breakdown cover and mileage, research the best companies.
People can also rent RVs, which are larger in size. There are plenty of car parks for these, fortunately. 
Rail
In North America, Amtrak is the national network. It's not quite as extensive as those found in other countries, but it's a valid option for most journeys. Buses are cheaper, but trains are still a great way to admire the scenery. Bookings should be made beforehand. There are additional options for comfort, such as paying for a sleeping compartment with extra food provision. 
There are also historic railroads dotted around America. They feature narrow gauge railways and steam trains. They are a real novelty for all the family, and usually provide sightseeing trips that last up to three hours. 
Bus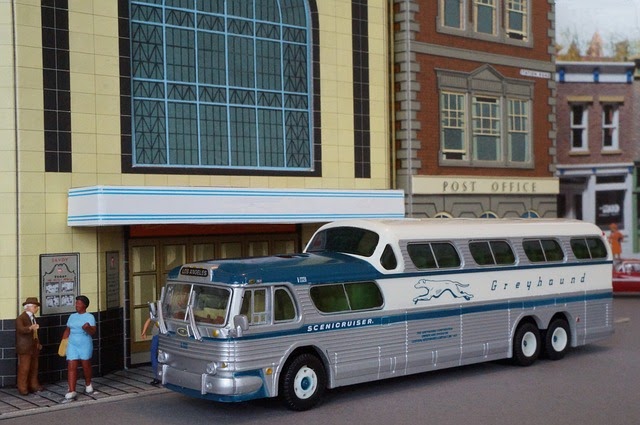 The traditional bus service is called Greyhound, but there are alternative options too. Megabus provides transport at an affordable price. When it's not the traveler who is doing the driving, tourists are once again able to sit back and enjoy the view. 
All the biggest cities and towns in North America have bus connections. These get more patchy in the country, however, with fewer services and transport times. 
Ideally, no one wants to be in a bus station late at night. It can feel unsafe, especially for people traveling on their own. People can book reservations in advance, but sadly this doesn't guarantee a seat. People, therefore, need to arrive and queue early. 
Cycling
Many roads feature cycle lanes, and buses are okay with people bringing their bikes on board. Cycle trips in the country benefit from the reduced traffic and wider freeways. 
There is also a lot of support for cyclists, such as from the Adventure Cycling Association. It provides map information and details on places to visit. Such amenities as restaurants are also identified for the journies. 
America features some amazing cycle routes for enthusiasts. These include the Tour Of The Battenkill in New York, the Mount Evans Climb in Colorado, and the Blue Ridge Parkway, North Carolina. 
Hitchhiking and Package Tours
Catching a lift from strangers is not the best idea in America. There are alarming stats of missing persons with rucksacks. It's also a bad idea to try to catch the attention of passing cars. To do this, people place themselves dangerously close to the vehicles which are traveling at speed. It is for these reasons that some states have actually outlawed hitchhiking.
Some people like their whole holiday being sorted in advance. This may include booking plane tickets, travel to the accommodation and back, and hotel fees. Big travel companies like Travelocity and Expedia also offer the chance to book day trips and car rentals beforehand. This provides a sense of security and guarantees that the traveling experience will run smoothly. 
When the right means of transport has been selected, people can enjoy the journey and see the sights. It will hopefully add up to a truly memorable experience.