Guide for Solo Travelers Exploring California
California is probably the best-known destination in the US. It is an iconic place full of diversity and different things to see do and experience. Taking a solo trip here is full of potential and can make for a great time exploring this beautiful state. If you are looking to get away from it all there is a lot that the Golden State has to offer. So, to help you out with your travel preparation here is a detailed guide for solo travelers exploring California. Learn about what to see and where to go to make your California exploration a true adventure.
California – where to go exploring?
First of all, you have to know that California weather can be just the thing you will need for this exploration adventure. The weather is great and warm all year round allowing you to dive into the beauty of this state any time. However, keep in mind that many who dove into the exploration of California eventually decided to stay forever. Keep in mind that if you ever decide to move here make sure to move with proper help. Professionals, such as the ones at losangelestransfer.com will be able to provide ample advice and assistance you will need when moving to California.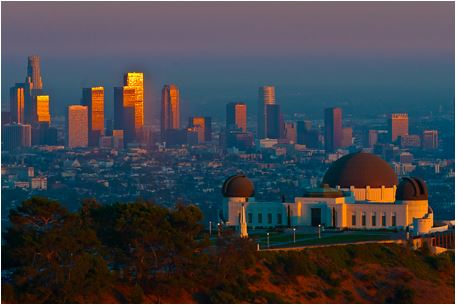 LA is one of the central locations to visit and explore / Griffith observatory in LA
But first, let's see about your guide for solo travelers exploring California. Learn more about where to when coming here and what you should explore.
Big Sur
Yosemite
Palm Springs
Venice Beach
Los Angeles
Napa Valley
Avenue of giants
Big Sur
One of the iconic locations to explore in California is certainly Big Sur. This is a place of breathtaking beauty offering the feel of a rugged coastline and the views of the California ocean. You can enjoy a day exploring the scenic route along the Big Sur coastline. In addition, you can go for a hike through the area and surrounding forests or simply enjoy a weekend visit to one of the charming small towns in the area. Makes sure to catch the view from the Bixby Bridge and absorb the scenery of the Big Sur area. Hearst Castle is also a destination worth visiting. However, you should come to the big Sur and do a bit of exploring for hidden treasures yourself.
Yosemite
Yosemite National Park is a great destination if you are into the untouched nature of California. You can use Yosemite as a weekend getaway any time of the year. This national park will allow you to camp in the towering woods and hike through stunning trails near great Yosemite waterfalls. Yosemite is a prime destination for nature lovers and those that love to get lost in some outdoor activities and fun. You can easily rent an RV and take your time to explore this great national park. The breathtaking vistas and panoramas will be worth the trip here and will certainly invite you to visit again.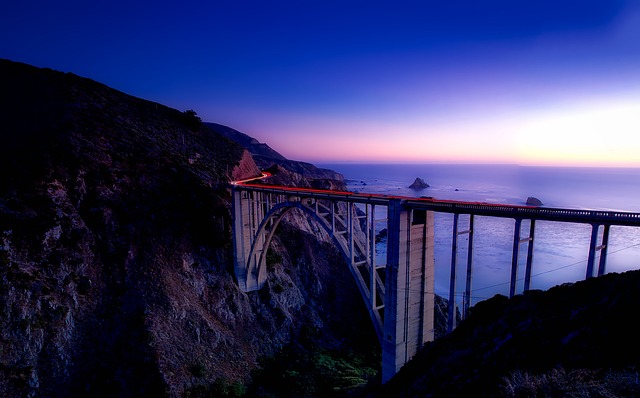 Bixby Bridge is a place for taking a selfie and a great panorama photo / Bixby Bridge in Big Sur is an important spot in the Guide for Solo Travelers Exploring California/
Palm Springs
For all those that appreciate great architecture, Palm Springs is a great getaway and a good opportunity to explore. You will have a choice of relaxing by the pool in one of the luxurious hotels in the city or exploring the area. You can get a taste of the life of the rich and famous here while you explore the streets of this desert oasis. Take a drive through the neighborhoods and take in the mid-century modern architecture and the views of the beautiful city.
Los Angeles
LA epitomizes the view and image of California that the rest of the world has. This is a bustling metropolis that offers a diverse and seductive mixture of things to see and do. It is a playground for the rich and famous with plenty of great sights to visit and explore. Make sure to visit Rodeo Drive and the Hollywood walk of fame to spot some of the local stars. You can also go shopping in one of the designer boutiques or dine in one of the high-end and trendy restaurants. If you want to relax then visit Venice Beach or Sant Monica Beach. Or take on sightseeing in Bel Air, Beverly Hills, or Franklin Village.
Los Angeles today is a place that not only attracts visitors and tourists. It is also a chosen destination for many people moving in. If you decide to make LA your home make sure to find the right place to settle in and the right movers to help out. Before you get your bearings you can put your possessions in a unit until you get your new place ready. Luckily you will not have any issues with storing your things in LA as there are plenty of options and services the local companies here provide.
Venice Beach
For some alone fun in the sun, Venice Beach should be your first stop. It is the place that represents the SoCal vibe in the best possible way. With all of the amenities, this place has to offer it will be the perfect place to get away. Choose between basking on the beach, shopping, or strolling along the boardwalk. Once you come for a visit you will not have a dull moment here.
Napa Valley
Visit Napa Valley can be a part of a more relaxed experience in California and a quiet getaway. You can take a solo trip to enjoy fine dining, and great vine and spend time in the nature and vineyards in Napa. Take a hike or go biking in the area and get lost and relaxed for the weekend.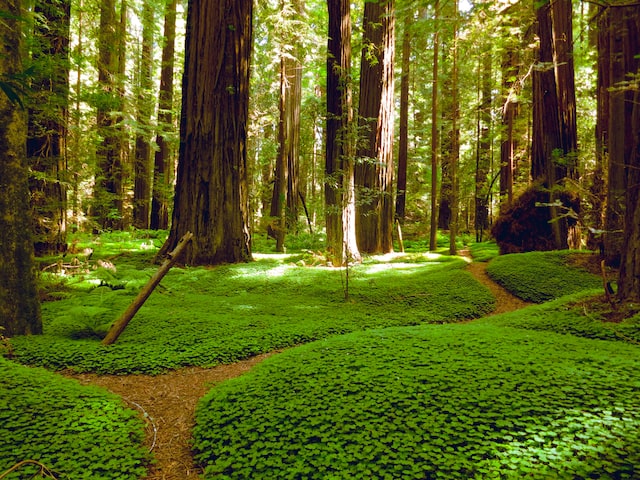 Avenue of the Giants is a special place for exploration / Redwood Park
Avenue of giants
One of the trips you are waiting for is a trip to the Avenue of Giants in Humboldt Redwoods State Park. This visit will be a great occasion to explore giant redwoods and many of the landmarks along the 32-mile route. You can get lost for a day or two enjoying the untouched nature of the area or visit the old town of Eureka. A stay in one of many family-owned hotels will be just what you need when you complete the day of exploration.
California a place to Explore
It is clear that California has a lot to offer whatever your interests and needs may be. So, learn more about these locations and choose your travel destination. With a proper guide for solo travelers exploring California your trip to California will be the adventure you need.