Mistakes to Avoid When Dealing With an Insurance Agency
Insurance coverage is often costly; therefore, you must avoid making mistakes when dealing with an insurance agency. Mistakes may cost you a lot of money in the long run. You must ensure that you choose the best and most reputable insurance agency before you get into policy problems that will not benefit you. Review the terms thoroughly to ensure you are getting the best packages because most agencies are out to make enormous profits for themselves.
Lying on Your Insurance Application
If you're looking for insurance, it's imperative that you be sincere. Falsifying your situation on purpose just to save money is not worth it. Insurers can check your application data against various sources, including public records, when you apply for a policy, whether it's term life insurance or personal injury coverage. For instance, if you lied on your personal injury coverage application, you risk having your insurance and insurance claim canceled despite you having a personal injury lawyer if they find any discrepancies. This may not favor your attorney because their time and labor are paid upon winning a case. It's a serious issue because some insurance applications inquire directly about prior denials of coverage. If you answer "yes," you may find yourself in a never-ending cycle of being turned down for insurance. You might acquire insurance coverage if you lie on your application, but if you ever need to file a claim and the insurer finds out you lied, they will likely deny your claim and cancel your policy. This will show up as a cancellation in your claims history, keeping you in the same frustrating cycle of repeated rejections.
Paying for Insufficient Protection
Cutting costs by buying too little insurance could cost you more in the long run if you ever end up needing to file a claim. This is especially the case if you need coverage beyond what your standard policy provides, which is generally the case with home, apartment, and condo insurance. There are some potential outcomes that your standard policy won't cover. A lot of the things not covered here can be covered by purchasing add-on policies. One that comes to mind is floods, which are typically not allowed due to the high probability of them occurring. It is up to you to seek and acquire insurance that will safeguard your property in the case of a flood. Not carrying comprehensive coverage, for instance, is a common way to under-insure a car that covers car accidents. The downside is that you will have to foot the bill for repairs or a new vehicle if the damage was not caused by an accident, such as if it was vandalized or stolen.
Failing to Conduct a Thorough Needs Assessment Yearly
It's not uncommon for people to stay with the same insurance provider for decades. If your current insurer continues to be your best option, this can be pretty beneficial. But many people give in to inertia and keep working for the same firm because it's familiar and easy. These days, it's easier than ever to evaluate whether or not you're working with the correct organization, given a plethora of options and a competitive market. Finding the motivation to look into different insurance options isn't as difficult as it might seem. It's in your best interest to keep an eye on it every so often, as you might find significant cost savings. Please ensure you are comparing the same packages. It is crucial to be familiar with your current insurance coverage levels across all lines, your deductibles, and any additional policies or riders you may have. A better option is to hire an Expert Agent to complete the research for you. Finding the best possible cost for your needs and budget requires comparing quotes from multiple providers.
Neglecting to Compare Quotes
It's essential to shop around for insurance no matter how many policies you have or how often you renew them. The differences in how insurance firms evaluate risk and the quotes you obtain may vary, sometimes significantly. A person's insurance premium may vary from one provider to the next because, while most use similar information such as where you live and your claims history, the weight each provider gives these criteria may vary. The location of the insurance company and the policyholder is relevant because each state has its laws regulating insurance providers' business practices. The bottom line, if you will, is that comparison shopping can save you money.
Not Changing Your Insurance Policy When Necessary
Your existing situation will determine how much you will pay for insurance. If and when that occurs, your insurance requirements may shift. That's the case with pretty much any insurance, but life coverage is a clear case in point. A life insurance policy is essential for a young household with a single breadwinner. There is less of a demand for life insurance after a kid grows up and finds a job on their own. Alterations to your lifestyle may necessitate purchasing additional coverage. When they reach driving age, you'll need to include your children on your policy. Further inquiries are as follows:
Neglecting Asking on Saving Options
Many other options exist for lowering insurance costs. Whether you have more than one type of insurance coverage, "bundling" your plans may be the best method to determine if you can save money. Bundling numerous policies with the same provider may help you save money on your monthly payments. This means that the insurance provider you choose must provide the coverage you intend to bundle together. However, while most people can probably save money by combining their insurance, others would be better off with separate policies from different insurers. One can perhaps cut costs in other ways as well. You can prevent maintenance concerns from becoming costly claims by implementing measures like installing "smart house" technology, which you can discuss with your insurer. If a drip occurs, for example, a smart gadget can send a notification to the homeowner before the problem escalates into costly water damage. There has been some evidence that installing security alarms can reduce insurance premiums.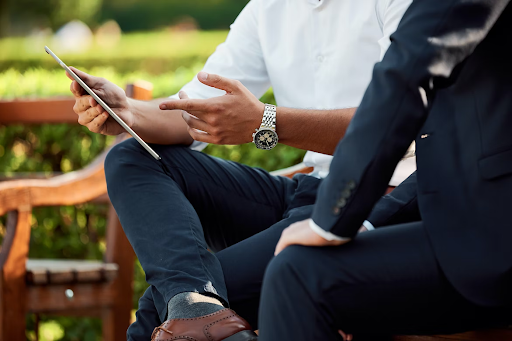 Getting insurance coverage is an essential part of planning in life. However, never make the above-mentioned mistakes. Always stay vigilant when dealing with an insurance agency. Insurance covers you even when your pockets feel empty.