Developers have introduced the latest news of what appears to be the most violent version ever, showing the first video that lets us get acquainted with the characters with whom we will be able to play.
Baraka, Raiden, Scorpion, Skarlet, Sonya Blade and Sub-Zero will be back at Mortal Kombat 11, while "the new entry" will be Geras.
Also, there will be brutal new "Fatalities" in the game, which may even seem outrageous. For more, check out the video!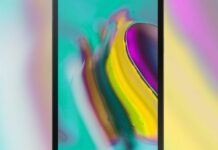 We are just a few days away from the Unpacked event, where we are expected to finally see the Samsung Galaxy S10 at its...