This limited edition will cost 990 thousand euros, and when added, the VAT exceeds the value of over one million euros. As the GT-R50 concept was introduced at the "Goodwood Festival of Speed" festival and is now in partnership with Italdesign.
Although there are many requests, Nissan has confirmed that 50 units of this model will be on the market, and orders will be available next year.
"Nissan fans around the globe and potential buyers of GT-R50 have surpassed our expectations," said Bob Laishley, director of the Nissan sports car program.
"These 50 cars will be produced to celebrate the 50th anniversary of GT-R," Laishley added.
Nissan has announced that customers will be able to choose both exterior and interior colors. What makes this model special is the modified GT-R 3.8-liter twin-tubular V6 engine. Thanks to the modifications that have been made to the motor power engine has increased from 570 bhp to 710 bhp.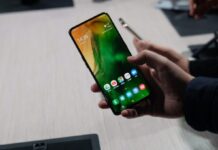 Samsung unveiled the Galaxy A80, the newest mid-range smartphone with a camera that is not only used as the rear camera but also as...