General Motors sub-brand, Pontiac, has created a "beast" based on three different models of cars.
Its new creation is called the Pontiac Fiero Custom Coupe, and has very large wheels, a design based on the 1985 Ferrari Testarossa, and borrowed the chassis from Chevrolet Blazer. This "beast" is also based on the 1984 Pontiac Fiero.
Under the hood of this beast is the 350ci V8 engine which combines with the TH400 3-speed automatic gearbox.
Also, Pontiac Fiero Custom Coupe is expected to go on sale next month through the Scottsdale 2020 auction in Arizona by Barrett-Jackson.
Pontiac Fiero Custom Coupe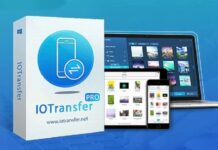 The multimedia content management system of iPhone and iPad is not impeccable, and the management of photos, videos, music and other elements through iTunes...